In 2015, my friends and I were excited to learn the art of documentary filmmaking. Recently, the US-funded Center of Excellence Journalism at the Institute of Business Administration (IBA) in Karachi had introduced a training program in this regard.
Our teacher assigned to this 15-day course was Professor Brent Hoffman of the Middle School of Journalism, a prestigious journalism education institution in the United States. Brent trained us in pre-film documentary preparation, basic narrative, scriptwriting, and post-production for TV, which is still used in professional duties today.
Afghanistan Economic Challenges
After a brief introduction, it was revealed that Brent works as a journalist, but also makes documentaries that harm Chinese interests. In those days a series of new C-packs began and Brent's visit to Pakistan was intended to teach us 15 days as well as to document the ongoing struggle of the Muslim majority in the Xinjiang region of China and the Muslim Chinese refugees coming to Pakistan from there. ۔
Brent also showed us one of his latest documentaries during the same training course. Entitled Saving Mes Aynak, the documentary was based on the efforts of an Afghan archaeologist, Qadir Timur, who was trying to save a Buddhist city 40 kilometers from the Afghan capital, Kabul. Is. In Persian, it is called Mess Copper and for this reason, the place was named Mess Aynak.
The documentary portrays a Chinese company as a threat to archeology, which has been awarded a copper mining contract in the area. The documentary has received more than 30 awards and has been televised in 70 countries, including Al Jazeera. Its main purpose is to paint a negative picture of Chinese interests in Afghanistan.
One of the two main things I learned from this documentary was that Afghanistan has been an industrial center in the past and its people have known the art of metalworking for centuries. Another important point was that although the United States was conducting a military operation in Afghanistan, it was trying to convince the Americans and the world that China was in fact oppressing the Afghans as well as destroying the archeological sites of Buddhist civilization.
I was amazed at how long-winded America's propagandists used to achieve his goals.
Taliban swing since the fall of Kabul, US broadcaster CNBC News also a news start was including China Taliban proximity to the gold, silver, lithium in Afghanistan, chromium, nudity, aluminum, zinc Mercury's mineral deposits are being determined. The US Geological Survey estimates that non-petroleum minerals in Afghanistan are worth between ایک 1 billion and 3 3,000 billion.
During its 20-year occupation, the United States has not taken significant steps to stabilize Afghanistan economically, while the political structure established by the United States has collapsed. According to the World Bank, Afghanistan's economy, which has been at war for 40 years, is unstable and relies on international aid.
After the US intervention and occupation, the Afghanistan Reconstruction Trust Fund under the World Bank was established for integrated development in Afghanistan. Since its inception, 34 countries have provided 12 12.9 billion to Afghanistan, while the World Bank has provided 5 5.3 billion in financial assistance since 2002.
With this huge amount of money, 1100 civil servants were trained and employed in Afghanistan. In addition, efforts were made to improve education, skilled manpower development, health, and other services at the grassroots level. But Afghan society has not been prepared for any major change.
A great example of this is that the World Bank does not even have data on tax collection in Afghanistan. Afghanistan has collected taxes up to 9% of gross domestic product (GDP) by 2017.
READ ALSO: 7 WAYS VIRTUAL REALITY WILL CHANGE THE FUTURE
Prior to the US withdrawal, Afghanistan's macroeconomic indicators were not very good. The unemployment rate in Afghanistan is 11.2 percent. Afghanistan's GDP is .8 19.81 billion. The trade balance in December 2020 was US 5 5.76 billion, with a current account deficit of 89 894 million, or 21.2% of GDP.
Afghanistan's Exports Are  777 million
Similarly, Afghanistan's exports are کروڑ 777 million while imports are ارب 6.53 billion. The country has 21.87 tonnes of gold reserves. Government debt is 7.8% of GDP, the government budget is 51.31 billion while Afghan government expenditure is 24% of GDP, military expenditure is 262 million, corporate tax and personal income tax are 20%. ۔
According to EFF documents of the International Monetary Fund, the current account deficit will reach 28% of GDP in 2021-2021. Before the Taliban, Afghanistan's exports were کروڑ 704.7 million, of which 57% went to SCO countries.
But as US troops withdrew, Afghanistan's assets were frozen, leading to a clear upheaval in the economy. The inflation rate in Afghanistan was 4.4 percent in March, which rose sharply to 17 percent in April 2021. The closure of borders has led to shortages of essential commodities and inflation is on the rise. Afghanistan imports basic necessities, so the current account deficit has reached 24.3% of GDP. Exports fell by 2% and imports by 5%.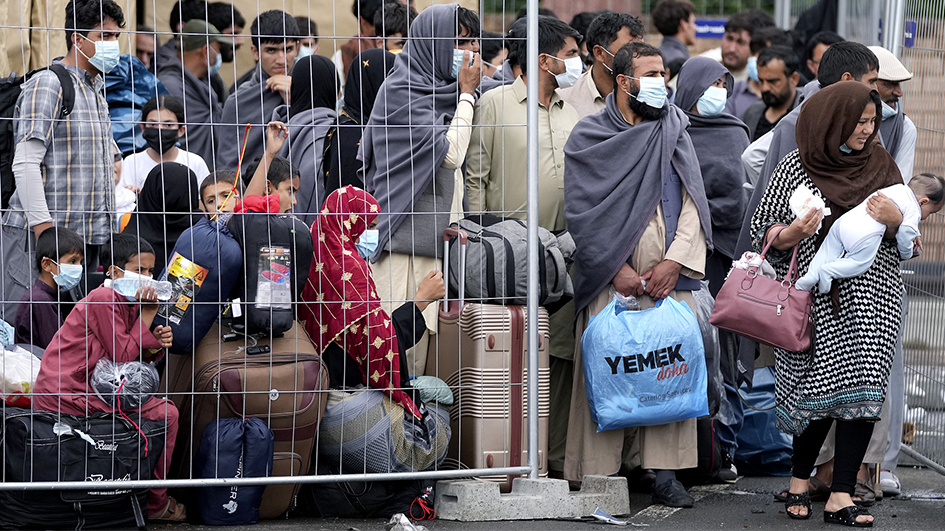 Dr. Shamshad Akhtar, former Governor of SBP, former caretaker Minister of Finance and Chairperson Pakistan Stock Exchange, while addressing the 'Afghanistan Conference', an online dialogue between Nutshell Communications and Pakistan Corporate Group, said that 'recognizing the Taliban government in Afghanistan is a Big problem Afghanistan faces issues such as law and order and security, along with weak institutions and concerns about climate change.
Population
With a population of 39 million, half of the country's population is under 15 years of age. Half of the country's population is forced to live below the poverty line, while those living above the poverty line also lack basic civic amenities. Another important issue is that the country's population will double by 2050.
He added that the international community must improve Afghanistan's economy so that it can export services and products to the world and not become a haven for selling terrorism, drugs, and illicit goods. The Afghan region is rich in minerals. Natural resources are found in the South Asian Belt and Central Asian countries and Afghanistan.
READ ALSO: 10 Tips To Relieve Stress
From there, it becomes a pipeline to supply fuel to rich countries, but plans to provide resources to poor countries, such as the CASA-1000 and the Tapi gas pipeline, have been stalled for years. This is due to the intervention of rich countries as well as India's interference.
Dr. Shamshad Akhtar says that the Afghan Reconstruction Trust Fund established by the World Bank for the reconstruction of Afghanistan needs to be revived. All countries should support Afghans through this fund and not take separate measures as it will not be possible to achieve such a viable development. In Afghanistan, 500,000 people have already been displaced by the Taliban regime.
According to Dr. Shamshad Akhtar, "The crisis in Afghanistan is getting worse because the supply of capital to the economy has stopped. Even before the Taliban came to power, Afghanistan's current account deficit was high. As soon as the Taliban came, the International Monetary Fund stopped the ECF program and withheld 40 404 million.
The World Bank
The World Bank has also suspended its assistance and plans. At the same time, the United States has frozen 9 9 billion in Afghan assets. Thus, Afghanistan will face a shortage of capital. The deteriorating economic situation will weaken the government structure. The security situation will remain tense while illegal economic activities will increase.
If the International Monetary Fund's web link to Afghanistan is opened, a note dated August 18, 2021, includes a statement from the agency's spokesman, Gary Rice. According to Gary Rice, "the IMF is guided by the views of the international community. At present, there is a lack of clarity within the international community regarding the recognition of a government in Afghanistan.
The International Monetary Fund (IMF)
The International Monetary Fund (IMF) presented the first review of the extended credit facility arrangement a few weeks before the Taliban took over Afghanistan, saying that Afghanistan was facing serious problems. Confidence is being undermined by the deteriorating security situation and increasing instability. In addition to investment and development, Corona has affected the social and economic conditions. There is poverty and unemployment in the country.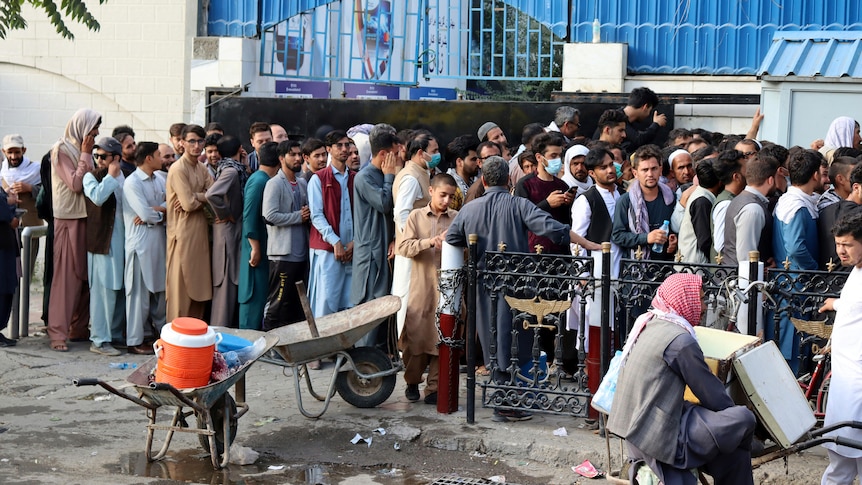 Following the review, the IMF immediately approved a کروڑ 307 million loan to Afghanistan. The IMF approved Rap 202 million under the Rapid Credit Facility to protect the economy from the effects of the Corona epidemic and provided ایک 10 million in debt relief. In 2020, Afghanistan's GDP fell by only 2%, while the economy was expected to decline by 5%. Agriculture grew at 5%, but services and industrial production absorbed that growth.
The government's local revenue fell by 16% while the tax collection rate fell to 7%. Expenditure reached 21 billion afghanis, which is more than 28% of GDP. The International Monetary Fund approved its program, lowering Afghanistan's growth rate or gross domestic product (GDP) expectations from 4% to 2.7%. The Corona epidemic caused irreparable damage to Afghanistan's economy by 9%.
The international community
The international community must decide how it wants to see Afghanistan. The Taliban have succeeded in establishing a government in Afghanistan without any resistance with stronger and more popular support than in 2000.
I agree with Dr. Shamshad Akhtar's philosophy that if the world wants to see peace in Afghanistan, it must continue to support the people, regardless of whose government is there. Countries in the region, including Pakistan, need to help Afghanistan build its institutions and achieve the UN Millennium Development Goals and lift its people out of poverty.
If Afghanistan does not become economically stable, its neighbors Pakistan, Iran, and others will face refugee as well as law and order problems. The world fears that non-state actors could cause harm anywhere in the world. Therefore, the United States, Europe, and other countries of the world must join hands with the Taliban to make