Kids love to ride their electric cars! It is becoming increasingly clear that these toys are more than just fun – they can also be a great learning tool, allowing your child to exercise balance, safety, and even fine motor skills in a fun way.
Are children's electric cars safe?
By playing with these machines, children can learn to navigate the terrain, understand cause-and-effect relationships in driving and master the concepts of "left" and "right". Driving in familiar places with parents can help children develop early cognitive functions as well as the independence needed to drive independently later in life.
Finally, electric cars for kids can help them learn 21st-century skills such as car maintenance and traffic rules. You can even use small cars as a starting point for discussions about electricity and the environment.
However, it is important to note that while there are many benefits to allowing a child to drive an electric vehicle, there are potential safety risks.
How safe are children's electric cars?
When your child rides an electric car, they should be supervised by a parent or adult and, if necessary, they should use the supplied remote control to steer the car away from danger.
When purchasing a children's electric vehicle, check with the manufacturer to ensure that it meets all recommended standards such as curb impact requirements and seat belts.
FAQ about electric cars for kids
What age are kids' electric cars suitable for? 

Electric cars are suitable for children aged 1 to 9; the exact recommended age range depends on the specific vehicle.

Do electric vehicles have safety features? 

Electric vehicles have a variety of protections such as seat belts, spring suspension systems, and parental remote control systems.

How much do kids' electric cars cost? 

Prices may vary; according to our observations, you can expect to pay from 100 to 300 USD, depending on the quality and availability of the brand.

What's the best electric car for a 5-year-old child?

Best Electric Vehicle for 5-year-olds – Power Wheels Dune Racer. It is suitable for riding on almost any surface!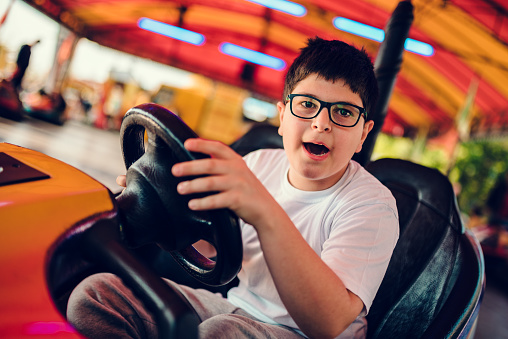 Can children drive an electric car on their own? 

Children should not be allowed to ride alone. Parents should always be present to intervene if necessary using the remote control.

Can children drive electric cars at home? 

Children can drive electric vehicles indoors, provided there is sufficient space and precautions are taken with respect to stairs and shattering objects.