We have collected good films about geniuses: gifted, talented and often very lonely people. Well, everything is like in "Queen's Run" – admiration gives way to longing and gets lost in retro scenery. GENIUSES MOVIES YOU SHOULD DEFINITELY SEE.
The selection will include brilliant mathematicians, a story about great inventors, a sad story about a child prodigy, a film about how high IQ scores are not always more important than a test of humanity, a stylish thriller for those who like to look for secret signs of the universe in random numbers and a movie that for a large gift, as well as for a large living space, huge bills come.
PS Gifted writers, talented journalists, artists, and even brilliant chefs are also found on our site, but everything is strictly according to their selections.
IMITATION GAME
Grade

7.6 / 8 (Kinopoisk / IMDb)

genre thriller, drama, military, biography

Country

UK, USA

Starring

Benedict Cumberbatch, Keira Knightley, Matthew Goode

Director

Morten Tildum ("Passengers", "Protecting Jacob")

Duration

114 minutes / 01:54

Studio

Black bear pictures

Premiere date

29 Aug 2014

Scenario

Graham Moore, Andrew Hodges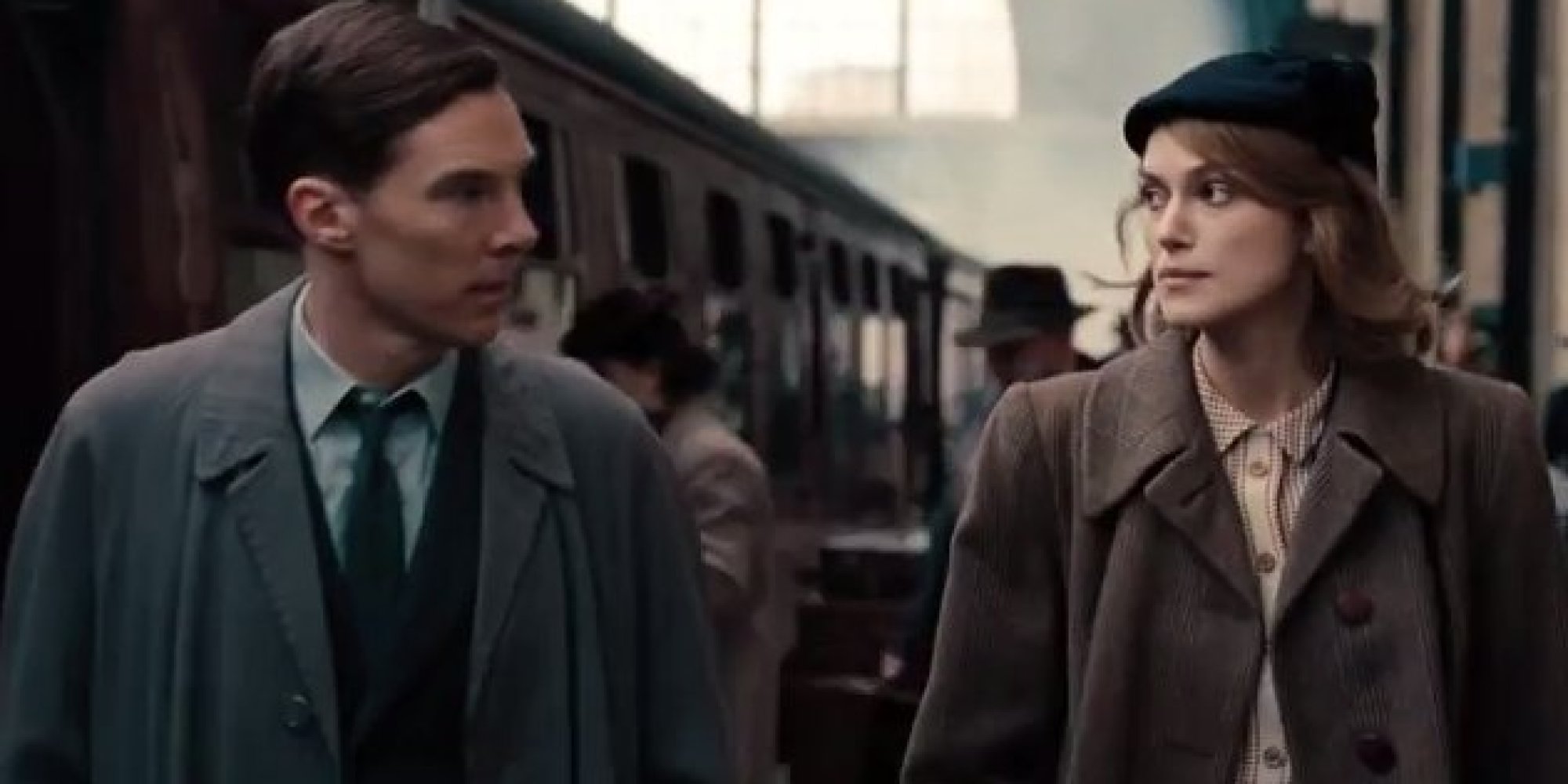 Knock on the computer and introduce him to dad – Alan Turing, who in 1936 built the first prototype of a modern device. Turing also saved thousands of lives by developing the machine that helped hack the German Enigma, a cipher machine used by the Hitlerite navy. Turing's merits were no less than quirks: he fastened the mug to the radiator so that no one would steal; periodically he went to the office in a gas mask to protect himself from pollen, and sometimes he belted himself with a rope or came in pajama clothes. GENIUSES MOVIES: YOU SHOULD DEFINITELY SEE.
And none of this mattered because Turing's genius was obvious and necessary for victory in war and technological progress. Alana would be forgiven by almost everyone, but not homosexuality. One of the most talented mathematicians of his generation and forefathers of computer science ended his life with no honor and glory, and by suicide – such is the public gratitude.
MIND GAMES
Grade

8.6 / 8.2 (Kinopoisk / IMDb)

genre drama, biography, melodrama

Country

USA

starring Russell Crowe, Ed Harris, Jennifer Connelly

director Ron Howard (Race, Knockdown, Substitution)

Duration

135 minutes / 02:15

Studio

Universal pictures

Premiere date

December 13, 2001

Scenario

Akiva Goldsman, Sylvia Nasar
Biopic John Nash – winner of the Nobel Prize in Economics and the Abel Prize (the highest award among mathematicians). Nash is the only person in history to have won both of these awards. And John also suffered from schizophrenia, which could well change the life of a mathematician so much that there would be nothing to shoot a biopic about.
When Nash was about thirty, the first symptoms appeared, and after three years of hallucinations, delusions, and paranoia, Nash received a divorce request from his wife Alicia. GENIUSES MOVIES: YOU SHOULD DEFINITELY SEE.
This was followed by almost twenty years of fighting the disease, fear of losing intelligence due to drugs, clinics, psychiatrists and, finally, a reunion with his wife, a speech from the Nobel Prize stage, a second wedding with Alicia, work at the university, research and death on the same day with a spouse. Three biographies would have been enough, but Ron Howard and Akiva Goldsman managed one
Oscar for Best Adapted Screenplay, Best Film, Best Director. And Jennifer Connelly took the golden guy with the sword for Best Supporting Actress. The jury of the Golden Globe remained in solidarity with their colleagues, so the film received the same set of awards at this award.
GOODWILL HUNTING
Grade

8.1 / 8.3 (Kinopoisk / IMDb)

genre drama, melodrama

Country

USA

Starring

Matt Damon, Robin Williams, Ben Affleck

director Gus Van Sant (My Personal Idaho, Harvey Milk)

Duration

126 minutes / 02:06

Studio

Miramax Films

Premiere date

December 2, 1997

Scenario

Matt Damon, Ben Affleck
Will Hunting could have tea conversations with Perelman, or even beat Sheldon Cooper at 3D chess and get him a seat on the couch. But instead, a guy with an incredible memory and a huge mathematical gift work as a janitor lives in a squalid apartment and refuses to admit that something is wrong.
Why work your head when you can dance with a mop and wash university boards every day – a minimum of contact with people, a minimum of brain activity, a minimum of risks of screwing up somewhere and painfully scratching your ego.
But Hunting's intellect is torn to freedom like the Hulk from Professor Bennett: one day, passing by another written blackboard, Will writes on it a solution to a problem that took smart adults in suits for several years. And one of these uncles, who left the problem on the board, understands that a guy with such ability shouldn't stay in the university backroom.
Professor Lambo takes Will under his wing, saves the guy from big trouble with the police, finds Hunting a job, and forces the young genius to visit a psychotherapist. And for some time therapy and delayed socialization give results: GENIUSES MOVIES: YOU SHOULD DEFINITELY SEE.
Will opens up, does what he is predisposed to, gets himself a girlfriend. But old psychological traumas and the habit of running away from them will not go away so easily, and Hunting will have to break down the slippery ladder of well-being a couple of times. does what he is predisposed to, gets himself a girlfriend.
SOCIAL NETWORK
Grade

7.7 / 7.7 (Kinopoisk / IMDb)

genre drama, biography

Country

USA

starring Jesse Eisenberg, Andrew Garfield, Andrew Garfield

Duration

120 minutes / 02:00

Studio

Columbia Pictures

Premiere date

September 24, 2010

Scenario

Aaron Sorkin (The Big Game, The Man Who Changed Everything, The Trial of the Chicago Seven), Ben Mezrich
The fall of the Clubhouse and the hunt for Telegram are little things, the real drama about the social network is played out in this film. More precisely, it was played out in life and then moved to the book and to the screen. GENIUSES MOVIES: YOU SHOULD DEFINITELY SEE.
And the essence of the drama is simple: the genius, who created an excellent platform for communication and finding friends, lost all real friends and was left alone with his creation. Pitying Forbes # 5 Mark Zuckerberg is odd, but for David Fincher, a virtuoso at juggling spectator emotions, this is not the most difficult challenge
Oscar for Best Adapted Screenplay, Best Editing, and Soundtrack. And at the Golden Globe, they were generous and gave the film Best Film, Best Director, Best Screenplay, and Best Soundtrack. By the way, the guys who wrote the soundtrack for Disney's Soul were in charge of the music. GENIUSES MOVIES: YOU SHOULD DEFINITELY SEE.
HAWKING
Grade

7.8 / 7.5 (Kinopoisk / IMDb)

genre drama, biography

Country

United Kingdom

Starring

Benedict Cumberbatch, Michael Brandon, Tom Hodgkins

Director

Philip Martin ("The Crown", "Einstein & Eddington")

Duration

90 minutes / 01:30

Studio

BBC Television Center

Premiere date April

 13, 2004

Scenario

Peter Moffat (Einstein & Eddington, HBO's One Night, and Silk with Natalie Dormer)
Stephen Hawking is one of the most famous physicists of our time. The number of Hawking's medals and awards on Wikipedia had to be divided into two columns so as not to stretch into an endless canvas. The list of films about great physics will be shorter, but even here the results are outstanding. The film with Cumberbatch focuses on Steven's early career, working at Cambridge University and trying to fight the disease.
In Hawking, 2013, the physicist himself plays the main role: this is an emotional documentary with the participation of a scientist's family about the dreams and life of a boy who loved science. GENIUSES MOVIES: YOU SHOULD DEFINITELY SEE.
And then there is Stephen Hawking's Universe with Felicity Jones and Eddie Redmayne, and there the emphasis is shifted to Hawking's personal life – you will have to admire the wife of the honorary professor, who stayed close for many years of illness, depressing episodes and moments of important victories and discoveries.
In "A Brief History of Time", based on Hawking's book of the same name, they told how the universe works, but they did not forget to talk about the author's personal life and character.
HITCHCOCK
Grade

7.1 / 6.8 (Kinopoisk / IMDb)

genre drama, biography, history

Country

USA, UK

starring Anthony Hopkins, Helen Mirren, Scarlett Johansson

Director

Sasha Jervasi (screenwriter for The Terminal with Tom Hanks)

Duration

98 minutes / 01:38

Studio

Fox Searchlight Pictures

Premiere date

November 1, 2012

Scenario

John J. McLaughlin (Black Swan), Stephen Rebello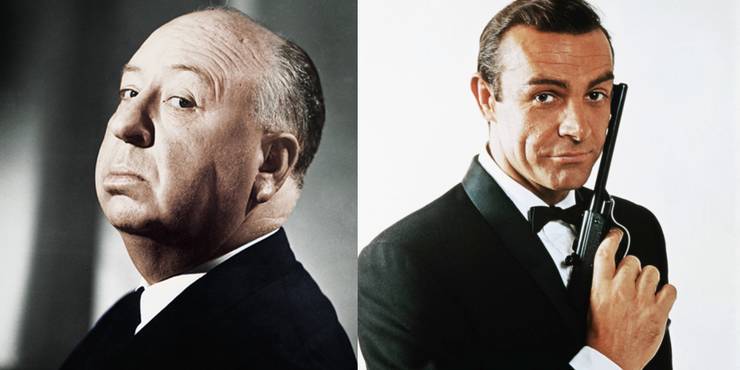 "Psycho" is the standard of thrillers about maniacs. Fans of the tape and film critics disassembled Hitchcock's masterpiece frame by frame, but in 1959 this picture was just a low-budget experiment of the great director. GENIUSES MOVIES: YOU SHOULD DEFINITELY SEE.
And the experiment was risky, which could not but affect the relationship between Alfred and his wife, Alma Reville. Alma was not just the most important and only woman in the life of the creator: Reville was his friend, assistant, assistant, and maybe even a muse. "Hitchcock" not only tells the story of the creation of "Psycho", but also makes an attempt to tell about the director's personality, about the women around him, about the ineradicable irony and black humor that followed master of suspense in a dense train.
By the way, how do you like the idea of ​​giving a five-year-old child a doll with his mother's face in a toy coffin? Hitchcock thought it was witty. As well as sending the actress bouquets of black roses and messages on behalf of the fan-maniac. Hitchcock is a colorful man, and in the film named after him, you can also spy on how to take a good book, transfer its events to the film and change the world of cinema.
PI
Grade

7.5 / 7.4 (Kinopoisk / IMDb)

genre

fantasy, horror, thriller

Country

USA

Starring

Sean Gullet, Mark Margolis, Ben Shankman

Director

Darren Aronofsky

Duration

84 minutes / 01:24

Studio

Artisan Entertainment

Premiere date

July 10, 1998

Scenario

Darren Aronofsky, Sean Gullet, Eric Watson
A creepy thriller in which stock clerks, religious fanatics, and a suspicious girl with a calculator hunt for one very long number. This number was revealed to the mathematician Max, and this guy was enough to even without close attention from the problems. GENIUSES MOVIES: YOU SHOULD DEFINITELY SEE.
The hero suffers from severe attacks of headache, paranoia, and Asperger's syndrome – where is it to build effective communication with others. And the more closely the world looks at Max, the more pressure is on him, the more his tiles crack.
Miracle number is not fiction, but it is the key to understanding God for believers, a master key for predicting stock indexes for clerks, and a chance to feel chosen for Max himself. And the chosen few in art and history rarely end up with happy ends.
EINSTEIN AND EDDINGTON
Grade

7.6 / 7.3 (Kinopoisk / IMDb)

genre drama, biography, history

Country

UK, USA

starring David Tennant, Richard McCabe, Patrick Kennedy

Director

Philip Martin (Crown, Hawking)

Duration

94 minutes / 01:34

Studio

HBO Films

Premiere date

November 22, 2008

Scenario

Peter Moffat (Hawking, HBO's One Night, and Silk with Natalie Dormer)
Eve of the First World War. German physicist Einstein adheres to pacifism and directs all his genius to the development of theories, not practical military solutions. These theories do not fit with the works of Newton, and Newton is inviolable.
In addition, Einstein falls in love with his cousin – the condemnation of society on all fronts is assured. It is good that in England there was another fanatical scientist-pacifist, ready for the sake of science even to doubt the ideas of the great Isaac.GENIUSES MOVIES: YOU SHOULD DEFINITELY SEE
Astronaut Eddington also had to wrestle with the public: having entered into correspondence with a German colleague, Eddington risked becoming a traitor to his homeland. The rest of this equation in history will have a proven theory of relativity, but the variables were enough for a touching drama in the course of the solution.
PROOF
Grade

7 / 6.7 (Kinopoisk / IMDb)

genre

drama, detective

Country

USA

Starring

Gwyneth Paltrow, Anthony Hopkins, Jake Gyllenhaal

Director

John Madden (The Marigold Hotel: Best Exotic, Sloan's Dangerous Game)

Duration

100 minutes / 01:40

Studio

Miramax Films

Premiere date

September 5, 2005

Scenario

David Auburn ("The Lake House"), Rebecca Miller
The brilliant professor of mathematics Robert achieved recognition of the scientific community by the age of twenty: he produced progressive theories, discovered new vectors of study, infected students with his fanaticism. And then schizophrenia came to the head of the genius, and the professor managed to shine less and less, and then mainly on the pages of his diary. But the film is not about the fading mind of the great mathematician, but about the daughter of a genius – Catherine.
The heroine devoted her whole life to her father, and when he began to sail away from the harbor of reality into the deep waters of illness, the girl was the only one who bravely stepped on the sinking board and tried to keep him afloat. But you can't patch all the holes: Robert dies, and Catherine is left alone on the sad shore and, it seems, is also preparing herself for a solo sail. GENIUSES MOVIES: YOU SHOULD DEFINITELY SEE.
The father gave his daughter not only years of renouncing his career and personal life for the sake of caring for a sick old man – Catherine inherited both the talent of a mathematician and, probably, schizophrenia. It is hard to see this world more clearly than most and understand that soon the colors and lines will become blurred spots in the elusive consciousness. It's good that next to Katherine is Robert's best student, ready to read the diaries of his mentor for days in search of the professor's brilliant insight.
A talk movie with reflections on sexism in a scientific environment and the close proximity of genius and insanity.
THE MAN WHO KNEW INFINITY
Grade

7.3 / 7.2 (Kinopoisk / IMDb)

genre drama, biography

Country

UK, USA, Singapore

starring Jeremy Irons, Dev Patel, Malcolm Sinclair

Director

Matt brown

Duration

108 minutes / 01:48

Studio

Warner Bros.

Premiere date

September 17, 2015

Scenario

Matt Brown, Robert Canigel
A biopic about an Indian who, without higher education, ended up in Cambridge and immediately became a professor. Ramanujan Srinivasa graduated from high school and read several scientific papers on mathematics – that's all the starting information capital that Srinivasa developed to the point that he acquired the title of a mathematician who was in a hurry to be born for a hundred years (and he was born in 1887). GENIUSES MOVIES: YOU SHOULD DEFINITELY SEE.
True, life near the poverty line made the genius hurry up with death: Ramanujan died at the age of thirty-two, but he managed to leave history with some formulas that are used in modern branches of mathematics.
SACRIFICING A PAWN
Grade

7.0 / 7.0 (Kinopoisk / IMDb)

genre

thriller, drama, biography

Country

USA

Starring

Tobey Maguire, Liv Schreiber, Michael Stoolbarg, Peter Skarsgaard

director Edward Zwick

Duration

115 minutes

Studio

Gail Katz Productions

Premiere date

11 September 2014

Scenario

Stephen Knight, Stephen J. Rivell, Christopher Wilkinson
The hero is Robert Fischer, the youngest US chess champion and the eleventh world champion in this sport. Fischer has professional merit of forty minutes of reading on Wiki, but the film focuses more on the character of the champion than on his victories.
They will tell about Fischer's paranoid antics and their origins, show the scandals at tournaments and the overwhelming chess player's CHSV, and, of course, dwell on the hot war inside the Cold War – Fischer's chess duel with Boris Spassky for the title of world champion in 1972.
The grandmasters started the battle long before they were in front of the board, and it turned out to be very difficult to arrange the game. Fischer ignored the opening ceremony of the game, did not show up for the second game, almost earned a forfeit defeat, and finally refused to play in front of the cameras and the audience.
But still, Robert won in the end, returned to the States as a national hero, and disappeared from the sports arena. Pretentious, expressive, suspicious – isn't he a genius. GENIUSES MOVIES: YOU SHOULD DEFINITELY SEE.