How Not To Gain Extra Pounds On Vacation: I will be 100% honest with you. I rarely get vacations, but I travel a lot for business throughout the year. I consider myself a frequent flyer. The next time you're on vacation, you won't gain weight.
How To Not Gain Weight On Vacation
As a business traveler, I am either invited to eat, or I eat on the go between meetings and events. This is a real stress for the body and in particular for the waist, but not enough for those of you who like to relax on vacation. So, let's talk about how not to gain extra pounds while traveling.
1. Curb Your Hunger
As soon as I feel hungry, the timer starts counting down. I do not turn into a big green evil monster, but I become a creature hungry for food. It turns out to be a curious mixture of hunger and irritation. To prevent this from happening, I carry some healthy snacks with me. This inhibits the urge to eat so much that I do not stop to grab a bite in the first place I see, which turns out to be fast food.
The fastest way to gain weight on vacation is when you're really hungry. Most likely, you will end up in some eatery where you greedily eat your weekly calorie intake. Stop, pick out a healthy snack, and consider the next steps.
2. Adapt To Your Local Time Zone
While I enjoy the quiet of the 16-hour flight and the excitement of getting to my destination as quickly as possible, I don't like my daily jet lag. For the journey to start correctly, it is important to readjust to the local time right away. This will help to keep the correct meal times, relieve hunger attacks late at night and attempt to find food around the city in the early morning.
At the earliest, only restaurants serving fatty, high-calorie foods are open, in which weight gain is inevitable. To prevent this, it is important that you do your best to adapt to local time when you board your flight. Set the local time on your smartphone and follow it.
On the first day or two at the hotel, you can force the body to adapt to the local time zone. Do not cover blinds with blackout curtains, but leave them open – and the sun's rays will wake you up. Mmm … sun and proper eating behavior.
3. Stay Hydrated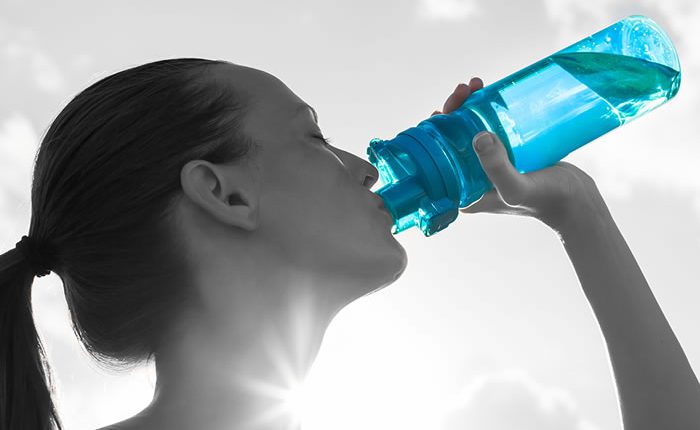 If you become dehydrated, you will become tired and irritated much more quickly. On vacation, you need to accumulate all the energy, you need to rest for all the coming days. The direct benefit of drinking plenty of fluids is that you don't overeat! The part of the brain that signals hunger is also responsible for thirst.
By drinking the recommended 8 glasses of water a day, you will avoid internal contradictions. Stop Gaining Weight!
4. Enjoy The Amenities
Bring running shoes, a jersey, and a swimsuit on every trip. Always be ready to have fun, whether it's a business trip or vacation. Almost every hotel and resort has a swimming pool, gym, or some kind of gymnasium. If for some reason they are not there, visit the equipment or yoga hall in the nearby area.
Work out once or walk for a whole week. Conveniences of this type can help you shed those extra pounds that can be eaten up from tasty drinks or large portions. If you need to use these services, schedule them in your schedule. Time is money, prepare in advance.
5. Plan Ahead
When you travel, there is always little time to think about where to eat and work out. With the help of the internet, you can find out in advance the best places to eat healthily and which places to avoid.
Many vacationers think they will sort it out on the spot. But upon arrival, I don't want to plan anything. Don't be fooled. Plan your meals and activities and you free up time for other activities as you see fit.
6. The Same Christopher Columbus
Columbus may not have had sneakers or even hiking boots, but that didn't stop him, as a traveler, from having one feature. He devoted most of his time to viewing and exploring new places.
Unless you're blogging about food, I highly recommend spending your budget exploring new places rather than fancy food. Climb mountains, see monuments dive into the underwater world!
You can share these memories with your family for years, pump up muscles and lose a size or two in clothes. If you sit all day drinking trendy drinks and pounce on fatty foods, then you get not so much relaxation as a war with your body and health.