Today everyone has a smartphone and people carry it with them all the time. The smartphone stores all data, including photos, videos, messages, and other information, and also protects data from strangers. So HOW TO HIDE IMAGES VIDEOS, FILES ON YOUR SMARTPHONE: 5 WAYS.
Sometimes friends or close family members use the phone to watch a video, listen to music, make a call, or do any other purpose. You might be sharing your phone with someone sometimes, but you don't want anyone to see your private photos, videos, or confidential files. But people really poke their noses into someone else's life.
What to do?
How do you protect your privacy?
How do I hide private photos, data, and images from others?
How do you store data on your phone so that only you can see it?
HOW TO HIDE IMAGES VIDEOS
We offer some of the best apps to hide photos and videos on your smartphone. If you have an iPhone or a smartphone based on All Android, you can download applications from Apple Play Store and the Google Play Store.
1. VAULT-HIDE SMS, PICS & VIDEOS

Vault-Hide SMS, Pics & Videos is one of the best apps to take control of your personal information away from prying eyes. You can hide videos, photos, contacts and keep them secret. The application will allow you to create personal contacts so that they can be removed from the phone screen. And also hides all incoming messages of hidden contacts.
Thanks to the app lock function, you can choose any app you want to protect using a password or pattern. It can be anything, for example:
Whatsapp,
Hide,
Facebook,
gallery,
file manager,
game application.
If you are worried that your content might be deleted, create a cloud backup. Copy the entire file to NQ cloud space, so you never lose your data.
2. KEEPSAFE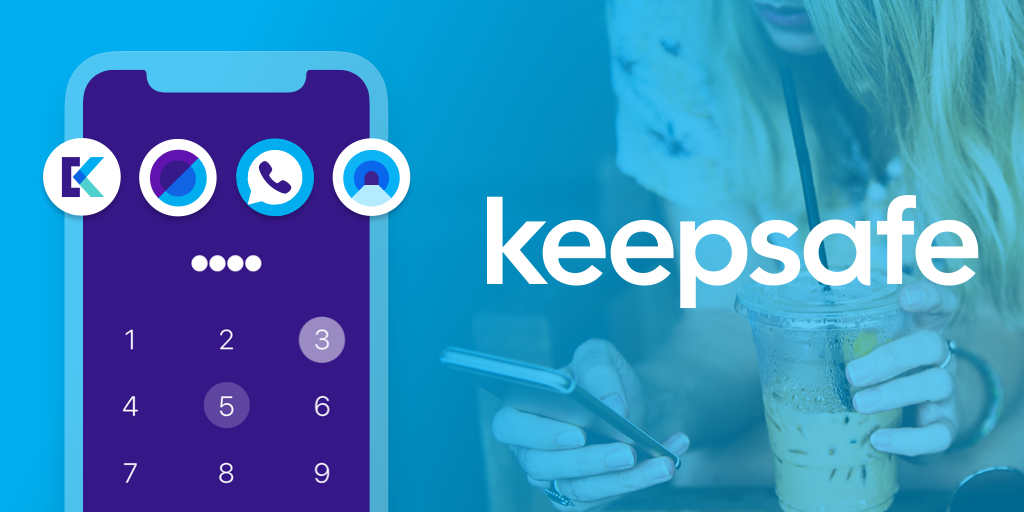 KeepSafe will keep all your personal data safe and secure. This app is available in the Play Store and App Store where you can download it for free. KeepSafe is jam-packed with amazing privacy services to keep your data safe. The app has a keypad with a PIN, a fake PIN, a private cloud to encrypt the backup, you will receive a hacked message if someone tries to enter an invalid PIN.
KeepSafe provides instant protection and continues to work on nearly every device, from Android smartphones to iOS spreadsheets, allowing you to store up to 5,000 personal backup files.
3. HIDE IT PRO

Hide it Pro is an application that allows you to hide all data, including photos and videos, on an Android device. It is free and has an unlimited version, where you can drop hidden videos, calls, messages, smartphone applications.
Now you will forget how you once worried about sharing your phone, because this application will hide all private photos and videos from the photo gallery and will open access to the application only with a secret PIN, which only you know, using it as a password.
---
11 MOBILE APPS FOR SENDING ANONYMOUS EMAILS
---
In addition to simply hiding personal data, there are many functions that Hide it Pro performs. The app comes with a built-in encryption tool. You can hide, display, move or share photos and video and sort everything according to date, size or name.
4. SAFE GALLERY FREE

Safe Gallery Free is a simple and interactive application that protects all private data using passwords. This app has amazing features including the ability to lock the screen, show all locked photos and videos. With this application, you can simply manage your photos, view and move them easily. This app is available in languages ​​such as Korean, Japanese, English, and Arabic.
5. GALLERY HIDE

Gallery Hide is another great app that lets you hide data if you don't want to share it with others. The app hides videos, displays, and provides a hidden mode, which means you can even hide any launcher icon. If you select the hidden mode function, then you must enter the password that you have set.
---
APPS FOR MAKING GIF: MAKE A GIF ON A SMARTPHONE
---
PIN access and access scheme are easy to use with a wide range of options for quickly hiding and sharing data. Don't worry about losing any data, the app also supports possible backups to Dropbox, Google Drive .