Facebook is one of the sites that has changed the way people use the Internet and how they communicate with friends, family, and colleagues. Vkontakte and Odnoklassniki are just clones. Those of us who signed up on Facebook more than 10 years ago have found that it is no longer necessary to attend classmates' meetings.  Let's take a look at 10 interesting facts about Facebook.
Directly on the site, we learn that our classmates have their own children or they got a new job. Facebook delivers news and allows you to connect with the whole world through any device with an Internet connection.
Facebook has succeeded in collecting all the news from public life on one website. You can post photos, for example, via Twitter, but you cannot download and view an entire album with one click, as is done on Facebook. Instagram allows you to instantly share photos, but unlike Facebook, the app does not provide a choice of settings. 
Posting videos, news links, and your own notes without limiting the number of characters – all this is offered to you by Facebook, and the company's employees are constantly improving the service.
Top 10 Interesting Facts About Facebook
A wonderful film "Social Network" has been shot about the history of the creation of Facebook and its founders. The film highlights how important the personality of a particular person played in transforming the site where college students exchanged homework into the large-scale project that Facebook is today. Facebook is one of the most visited websites in the world today.
10. PIRATE SLANG
It seems like a day does not go by without reporting a virus attacking a network or website that mentions Facebook. Some of them include links that promise a giveaway but are actually trying to access personal information. 
Indeed, the verified information is the fact that on Facebook you can switch to pirate slang by configuring the language selection in your personal profile. With a few clicks, you can turn your page into a Pirates of the Caribbean scenario. Great fun, especially for fans of the " Talk Like a Pirate day " community.
9. FACEBOOK WAS ONLY AVAILABLE TO STUDENTS
At one time, Facebook was only available to users with verified college email addresses. Considering how Facebook has grown, it's hard to imagine that now.
8. QUICK ACCESS TO MARK ZUCKERBERG'S PAGE
By posting about quick access to his page, Facebook founder Mark Zuckerberg amassed about 32 million followers. Users who were not registered on Facebook could get to Mark's page via the link facebook.com/zuck, or by pasting the link www.facebook.com/4 into the address bar of their browser. Why the number "4" is dear to Zuckerberg, and why he used it to describe quick access to his page is unknown.
7. REWARD FOR THE FOUND ERROR
The Facebook programmers responsible for the stability and quality of the site take the issue so seriously that they are willing to pay you if you find a mistake in its work. Until the maximum amount of reward is officially announced, users are promised a minimum of $ 500 for detecting any of the possible errors. There are, of course, rules that govern the procedure for paying money in order to avoid formal complications.
6. MYSPACE COULD BUY FACEBOOK
MySpace acted as Facebook before the latter gained popularity. This site allowed you to upload photos, share them with subscribers, and serve as a way to interact with people you have never met in real life before. 
There is a story that Zuckerberg and his partners offered MySpace to buy the product then known as " TheFacebook " for $ 75 million. MySpace CEO Chris DeWolfe turned down the offer, and MySpace has since faded into oblivion and is now mostly used for music content rather than the communication of subscribers.
5. "AWESOME" BUTTON
Want to tell one of your Facebook friends that you've seen a post but don't want to leave a comment under it? There is a "Like" button for this. It was originally called " Awesome " ( awesome, amazing, great !), But Zuckerberg eventually vetoed the option. Perhaps it's for the best because "Awesome" is indeed a controversial definition for use on a website.
4. FACEBOOK SYMBOL
One of the earliest Facebook symbols was a pixelated photograph of a male face. Users had no doubt that this is a portrait of Zuckerberg himself, or one of his associates. However, their assumptions turned out to be wrong. According to the book "The Facebook Effect" by David Kirkpatrick, the splash screen featured a photo of famous actor Al Pacino, edited for the site by one of Zuckerberg's friends.
3. WHAT WILL HAPPEN TO YOUR FACEBOOK PAGE AFTER DEATH
Facebook users die daily. It's just a given. By order of the user or the wishes of loved ones, one of two things will happen to the page: the page will be saved and people will be able to leave their messages and memories there, or they will delete it. Before making any changes, Facebook asks for data to prove that the person has indeed passed away.
2. TEENS DON'T LIKE FACEBOOK ANYMORE
Research in recent years has shown that teens are leaving Facebook en masse and turning to other social services such as Instagram, Snapchat, Vine, or Tumblr. There are reasons to believe this trend should alarm Facebook marketers. 
A study conducted and published in April 2015 by renowned analyst Piper Jeffrey confirms that only 14% of teens consider Facebook the " most important " social network. In 2013, their number was 33%, and in 2014 it decreased to 23%. The winner in 2015 was Instagram with a score of 32%.
1. TEENS STILL LOVE FACEBOOK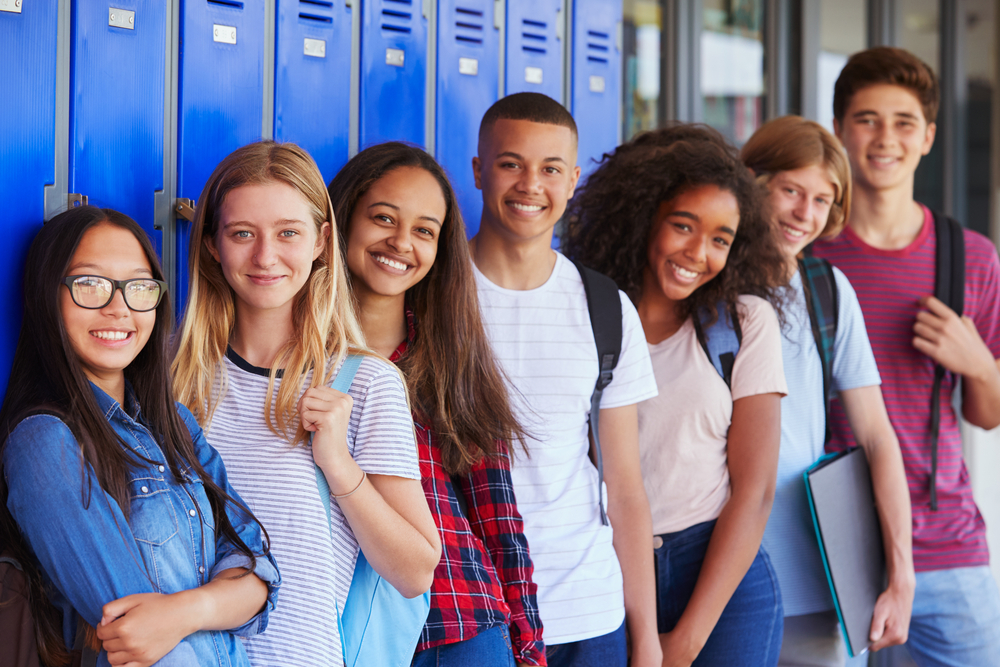 Facebook's loss of popularity among teens has been exaggerated by some experts in the tech world. A Pew Research study published in April 2015 estimated that approximately 71% of teens are still using Facebook. The second place in the list is taken by Instagram, in which 52% are registered. 
But Instagram is owned by Facebook! Although the results of the study confirm a drop in demand for Facebook compared to 2012, the social network will not give up its positions for a long time.