The city that never sleeps and is the center of art, music, fashion, gastronomy, and shopping. New York is a melting pot of cultures and synonymous with the concept of cosmopolitanism.
Whether you want to sample a $ 1 pizza at 2 a.m., a delicious meal on the street as you sightsee, or organic fish from a buffet restaurant, New York is a culinary buffet.
Top luxury Hotels in New York City
This city is designed to be explored on foot and each area offers something very special. After taking some time to explore the Jewish gourmet shops on the Upper West Side, you can then head to the trendy bars and clubs in the Meatpacking area. Unsurprisingly, there are many luxury hotels in the city. Here are some of them.
The Ritz Carlton New York
The hotel has been recently redesigned by Gilles & Boissier. A new Swiss-style spa, La Prairie, has been added, and the Club Lounge offers caviar and champagne.
The Chatwal
The Chatwal on 44th Street offers Art Deco rooms close to the bright lights of Times Square and Broadway. The 20th-century building was rebuilt and renovated in 2010 by the architect Thierry Desponom. Savor classic American cuisine at Lamb Grill and pamper yourself with a massage at MYND Spa & Salon.
Four Seasons Hotel New York
Designed by architect Yuming Bei, the 52-story hotel offers panoramic views allowing you to wake up, exercise, and dine amid the skyscrapers of the Big Apple. It combines modern and art deco style with its high ceilings and geometric patterns. Cosmopolitan Restaurant offers a variety of dishes.
Sofitel New York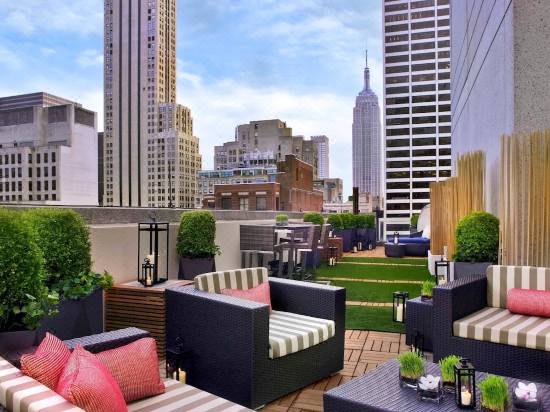 Another famous luxury hotel, the Sofitel, is located near Rockefeller Center. The Tony Awards Suite is full of Broadway memorabilia and a Manhattan-style terrace designed by Pierre-Yves Rochon. Robert Humann leads culinary offerings at Gaby Brasserie's Restaurant and Bar.
RAED MORE: 10 most beautiful lakeside hotels
You can even attend exhibitions at the Sofitel from time to time. Yahoo! and The Telegraph have described the Sofitel as one of New York's most romantic hotels, making it the perfect destination for a honeymoon or wedding.
The NoMad Hotel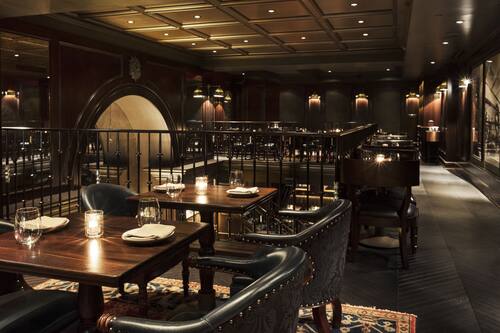 Elegant yet bohemian Parisian style can be found at the NoMad. Built-in 1903, it was renovated in 2012 and is a relatively low-risk option (12 floors) for those who prefer boutique hotels. The 168 stylish rooms are decorated with handmade carpets, wood floors, original artwork, and high-quality bedding
Lotte New York Palace
One of 30 Lotte hotels has a privileged location on Madison Avenue. Lotte New York Palace is often the site of high-end American weddings and conferences. The hotel is an impeccable timeless luxury, with 909 cozy bedrooms and luxurious marble bathrooms. Guests can escape the hustle and bustle of the city at the Splendor Spa and choose from three delightful dining options.
Hotel Brooklyn Bridge
If you'd rather see Manhattan than stay there, choose the trendy 1 Hotel Brooklyn Bridge for the stunning city and coastal views. To relax your mind, body, and spirit, visit the Bamford Haybarn Spa. Try boxing, yoga, or book a custom workout session. When it's time to sleep, tilt your head back with 100% organic pastels surrounded by urban chic.
Mandarin oriental new york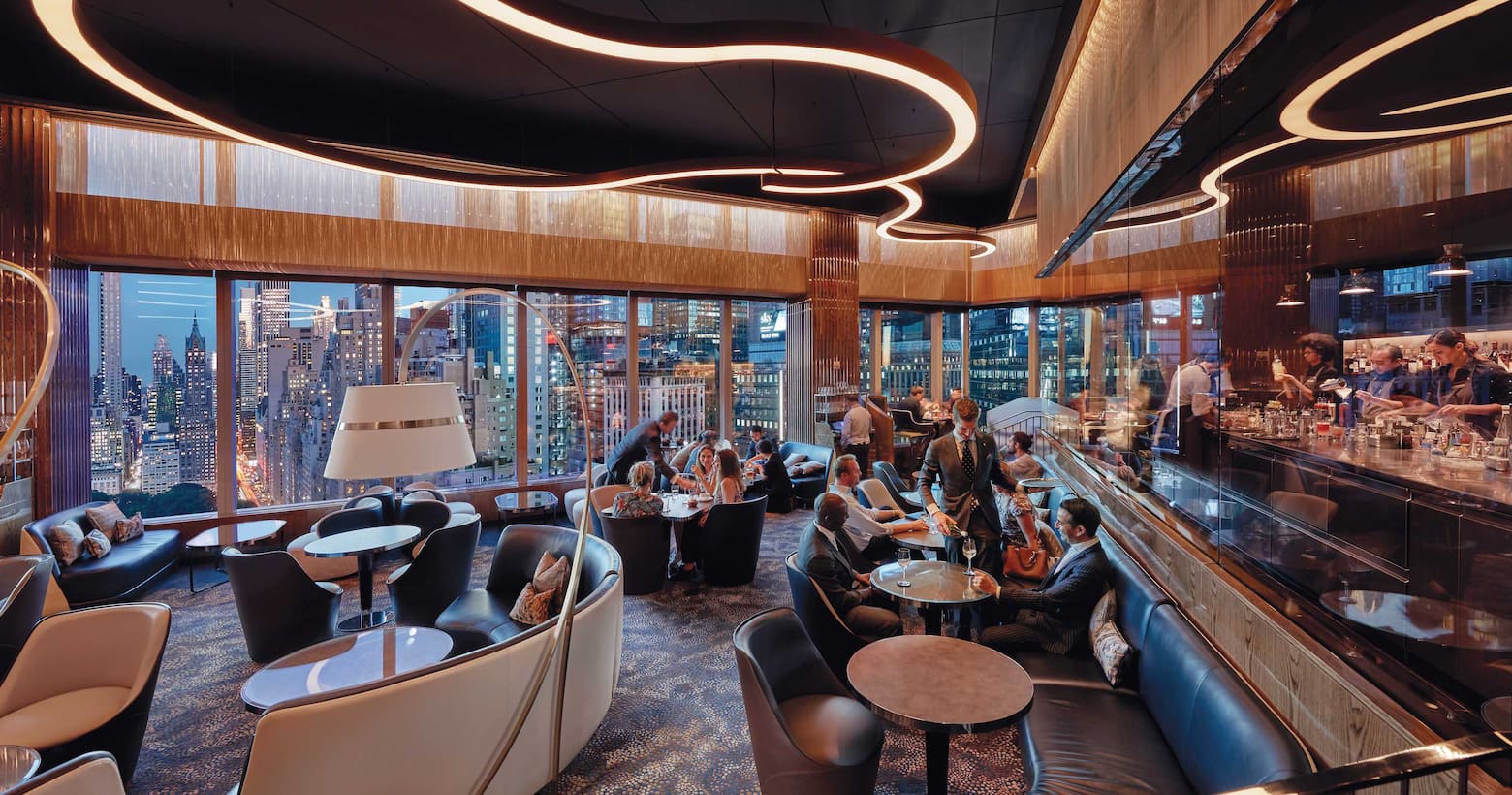 Mandarin Oriental has long enjoyed a reputation as a hospitality specialist, with clients such as Gary Barlow, Rami Malek, Christian Louboutin, Lady Helen Mirren. You, too, can live like a celebrity in an impressive Manhattan residence with mesmerizing floor-to-ceiling views (some offer views of Central Park or the Hudson).
Choose from a luxurious suite or one of 244 other rooms and suites. Eat and drink in one of three restaurants, swim in the indoor pool, and indulge in bliss in the large spa. The Mandarin Oriental Hotel is the ideal base for those new to New York City for the first time.
The peninsula
The Peninsula is located at 5th Avenue and 55th Street, one of the best shopping spots on the planet. It is especially loved by couples, in part because of the beautiful rooftop cocktail bar (Salon de Ning), which serves fine Asian cuisine. A gourmet dinner can be found at the Clement and Gotham Lounge.
Saint Regis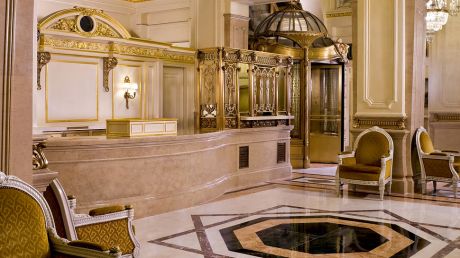 Founded by John Jacob Astor, the elegant St Regis Hotel is part of the Marriott Group and has a rich history. The country's first Bloody Mary was made here at King Cole, and the building was declared a New York City landmark in 1988. Stay in a Tiffany, Dior or Bentley room. This place has a royal spirit, which makes it a popular wedding venue.
The New York EDITION
Built-in 1909 as the headquarters of the Metropolitan Life Insurance Company, this hotel was once a bell tower. Since then, it has started a new life as a boutique hotel with an epic 365-degree view. The hotel has a modern, dog-friendly approach and has everything from cooking classes to Haiku nights. The bar adjacent to the Clocktower Restaurant is the crown jewel of the hotel.
The Whitby new york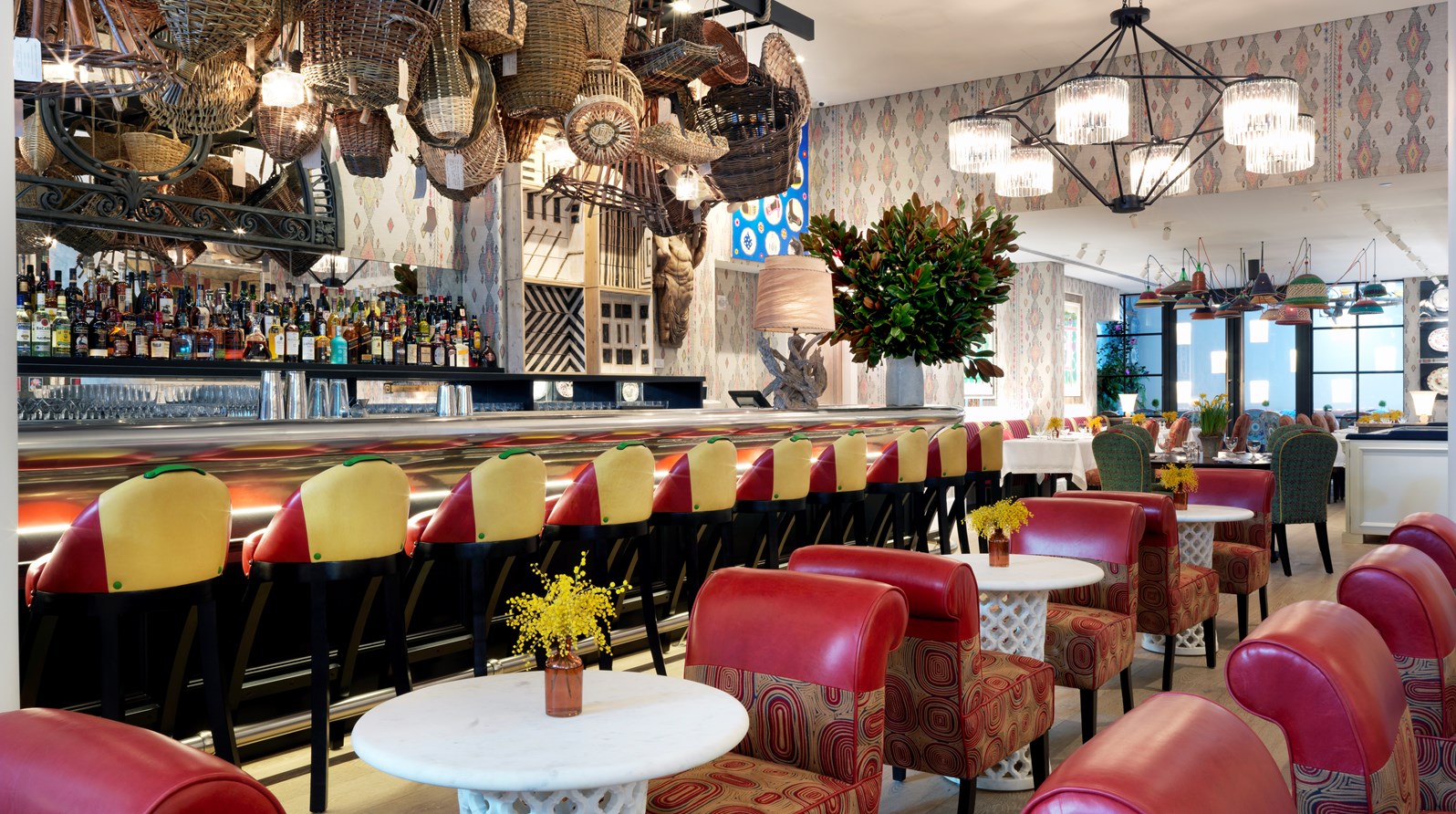 Whitby is eclectic. Located in Midtown, this place will appeal to lovers of innovative contemporary art and design. The hotel has its own cinema, as well as a gym, lounge, conference rooms, restaurant, bar, and conservatory.
It is also very family-friendly providing popcorn and movies, board games, books, cribs and special slippers, bathrobes, and toiletries for young children. There is a program of trendy, ultra-modern events. You can even rent the entire top floor as your own suite with two bedrooms, two fireplaces, a dining room, and an outdoor terrace.