Metaverse Most Demanded Professions For Their Development: AR and VR hardware engineers, product managers, storytellers, or metaverse ecosystem developers are key to promoting this virtual world.
The metaverse is a shared virtual world. A world in which users can create avatars, travel, and interact with other users in a kind of parallel reality.
But its development is nothing virtual. Many new jobs are needed to become popular as expected. As has happened with social networks, this new parallel reality will allow people to socialize, play, work, buy and attend events of all kinds remotely.
Metaverse Most Demanded Professions 2022
Thus, the business opportunities are endless. As are the specialized employment opportunities and according to IEBS Business School, the leading digital school in online training, there will be 10.
1. Metaverse Ecosystem Developer
The metaverse does not arise alone. You have to build an entire ecosystem around it. From sensors to laws or regulations, through the CPU or KYC processes. The world is complex and digitized even more.
In this sense, the ecosystem developer is in charge of coordinating partners and governments to ensure that the various functionalities created are possible on a large scale. They will boost government investments in infrastructure and encourage large communities of actors.
2. Hardware Engineers
Hardware engineers will also be one of the most sought-after professions in the metaverse. This is because it will not only be based on code, games, and applications. That is, operating in a permanently available three-dimensional environment will require the development of new cameras, headsets, wearable devices, sensors, etc.
Although these technologies already exist today, much work is still needed to make them wireless, comfortable, lightweight, and capable of impacting all the senses, as well as stirring the user's emotions.
3. AR and VR Software Engineers
Over the next several years, organizations will need thousands of software engineers with skills in both technologies to develop the next computing platform, software, and applications for the metaverse.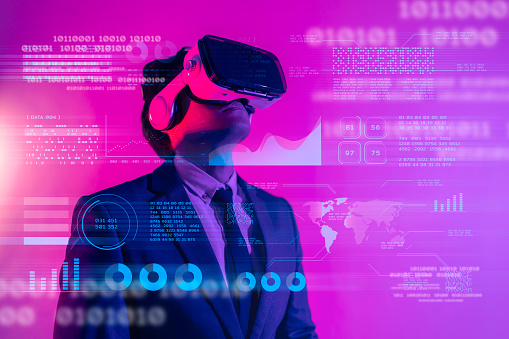 In fact, according to a report on the profile of software engineers, jobs related to augmented reality and virtual reality increased demand by an impressive 1,400% in 2019 alone.
4. Metaverse Scientific Researcher
AR and VR scientific researchers are already a staple at top universities and major tech companies. But, as the metaverse slowly becomes a widely accepted idea, a lot more brainpower will be needed.
---
Work in Japan Everything You Need To Know About Japan
---
These profiles will have to build something akin to the theory of everything, in which the entire world is digitally visible and actionable. This architecture will be the foundation on which all other use cases will be built: games, ads, quality control in factories, Defi, etc.
5. 3D Game Designers
Another of the most demanded professions in the world of the metaverse with 3D game designers or 3D Game Designers. They are the ones in charge of conceptualizing the game's characters, setting, story, and gameplay. Additionally, they also work with developers and programmers to translate these ideas into code.
6. Metaverse Planner
Once we have a functioning metaverse, the ability to plan and implement all functionality in a fully virtual world will be crucial. The planner will need to drive a strategic pipeline of opportunities from proof of concept through pilot and implementation.
This means everything from identifying market opportunities to building business cases, influencing engineering roadmaps, developing key metrics, etc.
7. Product Managers
Given the growth of users in the metaverse and the high anticipated demand for products and content, companies are going to need even more product managers to, among other things, manage the end-user experience, test and troubleshoot new products. Also to evangelize new initiatives and promote product development with different teams of engineers, designers, and specialists.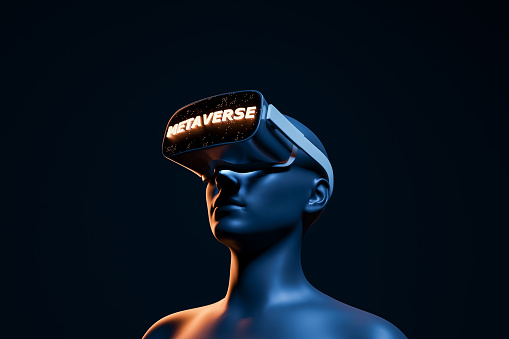 8. Metaverse Storytellers
Narrators or storytellers are also one of the most demanded professions in the world of the metaverse. Unlike video game writers, storytellers in the metaverse will operate at a higher level and be responsible for creating a captivating and immersive story for various game genres and experiences.
9. Marketing Specialist
With the metaverse market expected to reach $814.2 billion by 2028, companies are already lining up to hire what is becoming one of the most in-demand professions in the metaverse, metaverse marketers.
---
The 10 Best Online Sales Sites: Top Online Shopping Sites
---
These profiles must be able to conceive, create and execute an interactive and immersive advertising campaign or experience that blurs the lines between physical and digital and appeals to millennials and members of Generation Z.
10. Cybersecurity Expert in The Metaverse
The metaverse is the perfect target for cyberattacks and fraud. For example, with hacked avatars, NFT theft, biometric/physiological data leaks, hacked headsets, etc. In short, the possibilities of things going wrong are almost innumerable.
For that, metaverse cybersecurity experts will be needed. These workers will need to be able to block attacks in real-time and ensure laws and protocols are reconsidered and changed.