There are a huge number of smartphone apps that allow you to send unlimited text messages. These include LINE, WhatsApp, Hike, and others. True apps reveal your identity to friends. But if you want to have fun or make a fool of someone, send anonymous messages.11 MOBILE APPS FOR SENDING ANONYMOUS EMAILS.
They are called anonymous because they will not reveal your identity or phone number when you send a text message. You can send secret anonymous messages to those who use these apps.
MOBILE APPS FOR SENDING ANONYMOUS EMAILS
Yes, there are apps available for your smartphone through which you can talk to anyone without letting him/her recognize your identity.
1. TRUTH
Truth is an application that allows you to connect with anyone in your contact list without revealing your identity. With this application, you will be able to communicate with people from your contact list, but you will be identified only by the owl symbol and your name will remain hidden throughout the entire conversation.
You can send truthful, flirty messages, confessions, and more without worrying about being scammed.
2. POPCORN
Popcorn – the application allows you to communicate within a limited distance of 1.5 km. The app will let you know who is using the same app in range. Popcorn is easy to use. The application allows you to find out the latest news happening in the current area or city.
3. ANOMA
Anoma is another amazing anonymous chat app that allows you to chat with other people based on common interests. Using the application, you can not only communicate but also play games, post your favorite content. Available for download on Google Play and App Store.
4. PSST
Psst is an anonymous social network. Messages sent are fully encrypted, you can block them. It automatically deletes messages. SMS is delivered to your phone immediately and can be read.
5. KINDLY
The app is designed to build friendships and share secrets, embarrassing moments without revealing personal information. You can communicate with whoever you want and describe any problem, ask questions, find people with the same goal. The app is free and anonymous. The app is available in the App Store for download.
6. ROOMVINE
Roomvine is available on Google Play and the App Store. You can chat with strangers in one place without revealing your identity. You can remotely see everything that is happening in a certain place or even check what is happening on the site nearby or in a cafe.
7. WUT
Wut is a popular app for sending anonymous messages, including to your Facebook friends. The app allows you to share random moments.
8. WONDR
Wondr lets you chat with your Twitter followers without revealing your identity. Wondr allows you to have ten active conversations at the same time.
9. WHISPER
Whisper is a fun app that lets you share whatever you want through memes. You can find interesting topics, share thoughts, feelings.
10. MUSTACHE ANONYMOUS TEXTING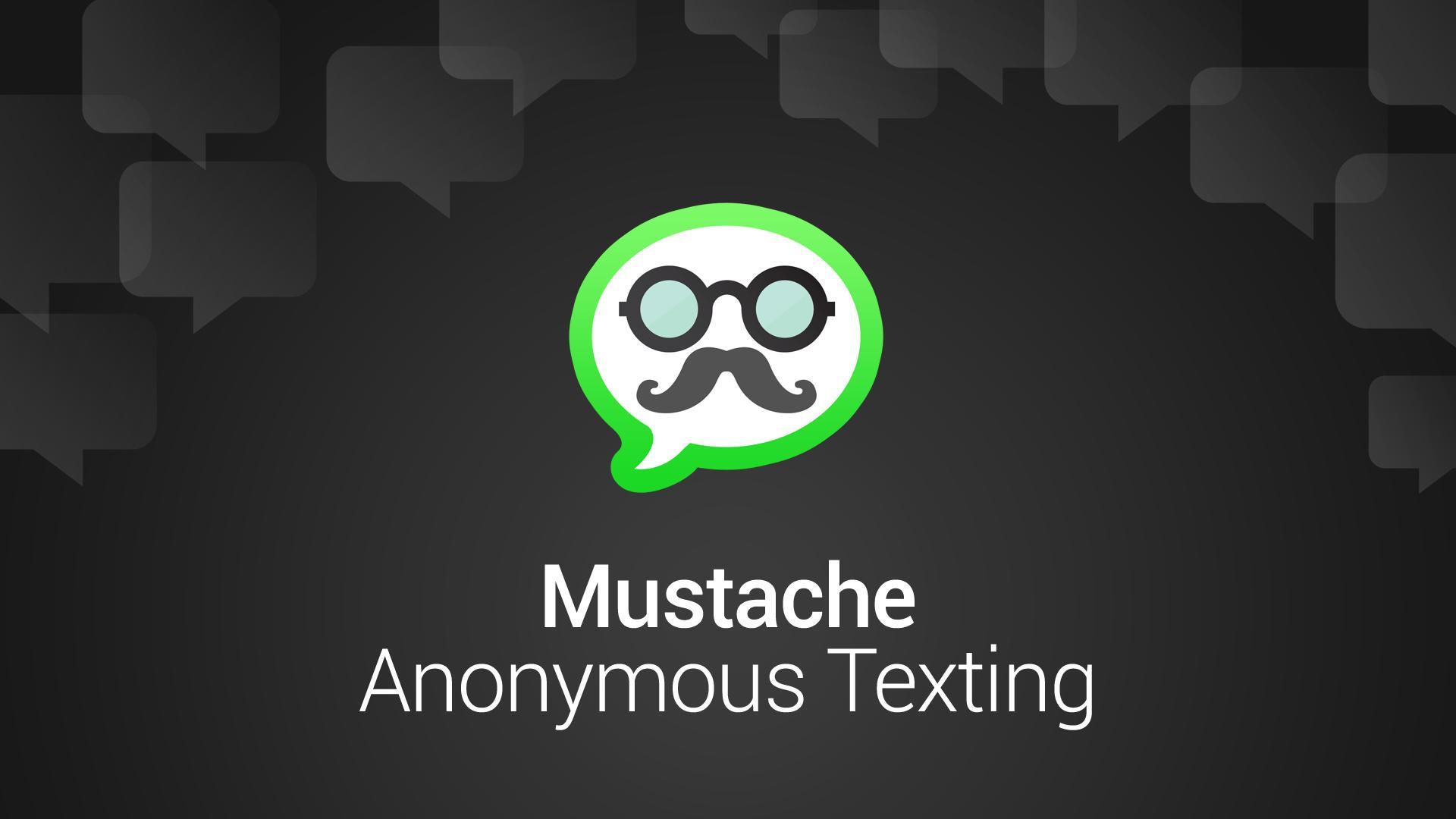 The application allows you to send and receive anonymous SMS messages. You can send messages to any user to the desired number from your mobile. But this application will not display the mobile phone number and make it completely anonymous, it cannot be traced.
11. ANONYMOUS TEXT FULL
A simple and easy-to-use application that allows you to send messages quickly and securely. You can send unlimited text messages.