Most Amazing Restaurants in The World: When it comes to restaurants that make an impression, the United Arab Emirates certainly has a huge selection. From European cuisine atop the Burj Khalifa to Bedouin-inspired open-air restaurants in the stunning Arabian desert.
If the overall dining experience is as important to you as the food itself, you are sure to find a place to suit your mood and taste. This summer, as many countries begin to reopen after months of isolation, some of the world's most amazing restaurants are reopening.
10 Most Amazing Restaurants in The World
From a cherry blossom restaurant in central London to a cliff-edge restaurant in the Indian Ocean for just 20 people, to authentic African cuisine in a 180,000-year-old Kenyan cave, they all deserve a table.
Here are 10 of The Most Incredible Restaurants in The World:
Rock, Zanzibar
Grotte Palazzese, Italy
Itha Underwater Restaurant, Maldives
Shish Mahal, India
Mosaic, Bali
Dasheene, Saint Lucia
Tosca di Angelo, Hong Kong
La Sponda, Italy
Clos Maggiore, England
Giraffe Manor, Kenya
1. Rock,
Zanzibar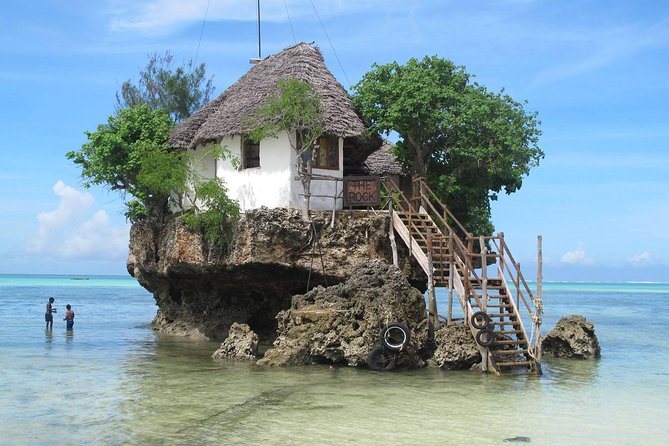 Describing itself simply as "a restaurant on a cliff in the ocean," what began as a fisherman's hideout from the local village of Michamvi has grown into one of the most photographed restaurants in the world.
Located on Pingwe Beach on the southeast coast of the island, this 20-person establishment serves seafood and local cuisine. It can be reached on foot at low tide or by boat at high tide, but you can just swim.
2. Grotte Palazzese,
Italy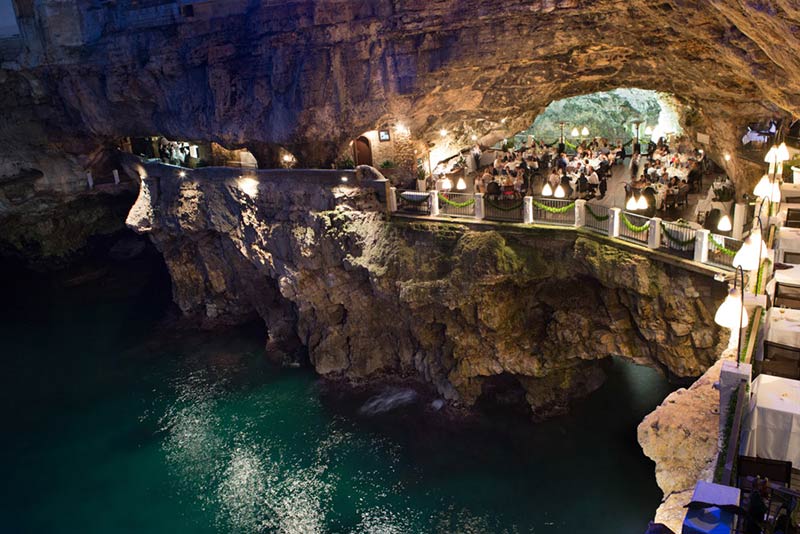 This restaurant in Puglia, southern Italy, is located inside a natural cave called "Grotta Palazzese" from which it gets its name. This grotto was once an important stop for the upper classes on their epic travels across Europe. Since 1700, receptions and banquets have been held in a grotto overlooking the Adriatic Sea.
3. Itha Underwater Restaurant,
Maldives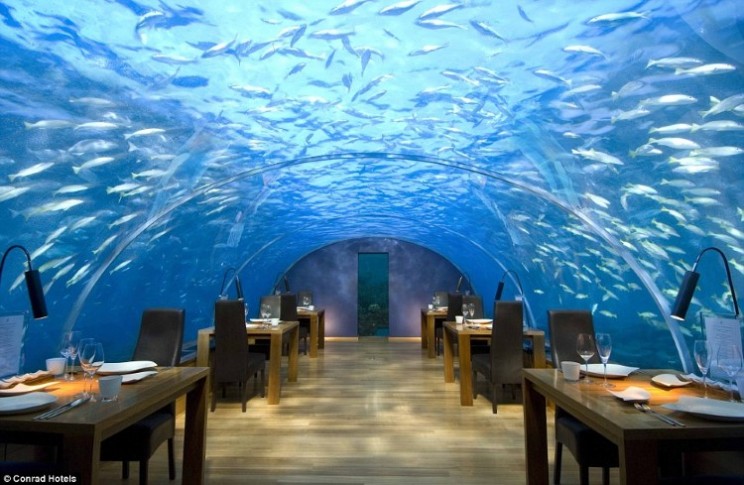 Located five meters below sea level on Conrad Maldives Rangali Island, Ithaa gives seafood a whole new meaning. Enjoy fusion cuisine in the glass tunnel while watching fish, rays, and occasional divers.
4. Shish Mahal,
India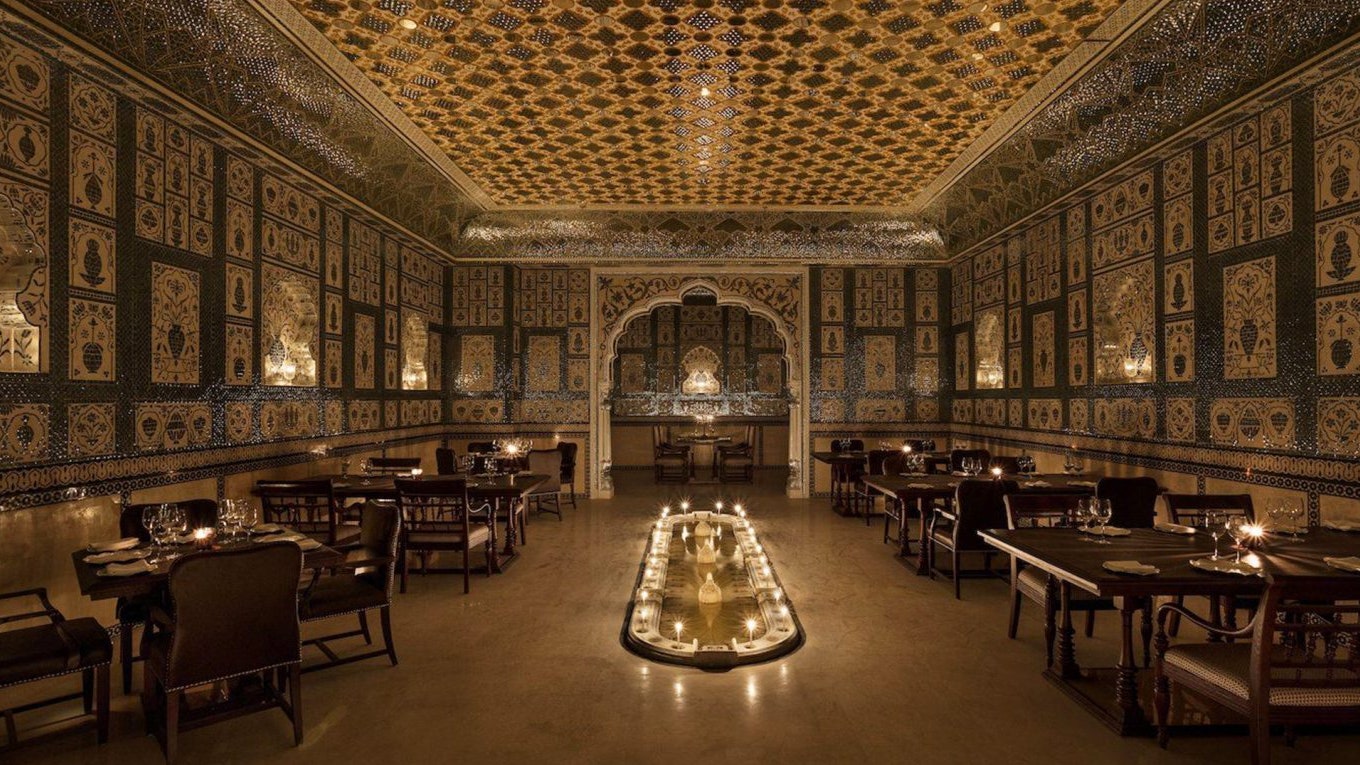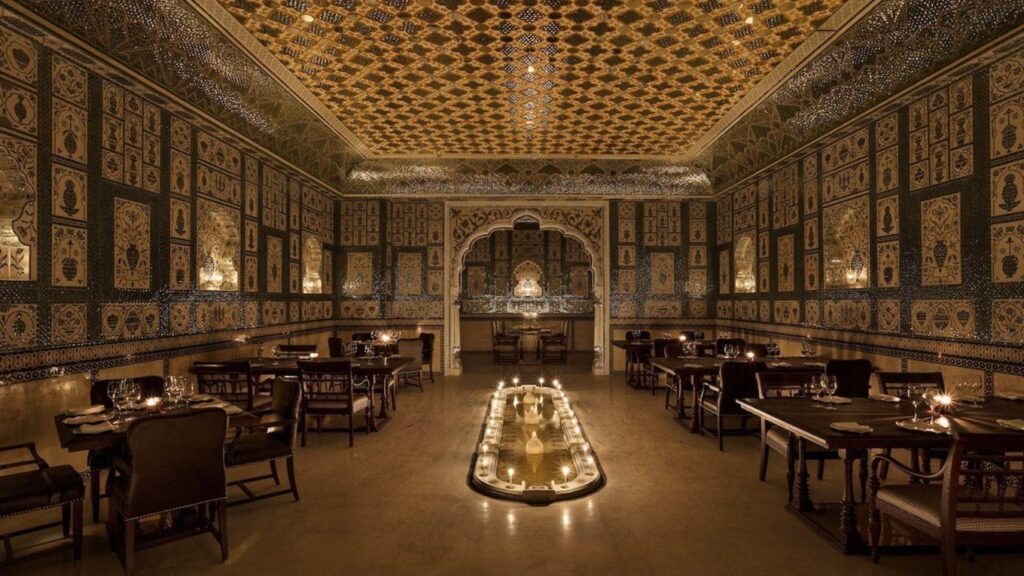 Built-in 1362, this stunning open-air dining room overlooks Lake Pichola. Naturally, royal Indian cuisine is on the menu for dining under the stars.
Rudyard Kipling wrote about this place in 1899: "If a Venetian owned Lake Pichola, he could rightfully say: See him and die."But first, at least order dinner …
5. Mosaic,
Bali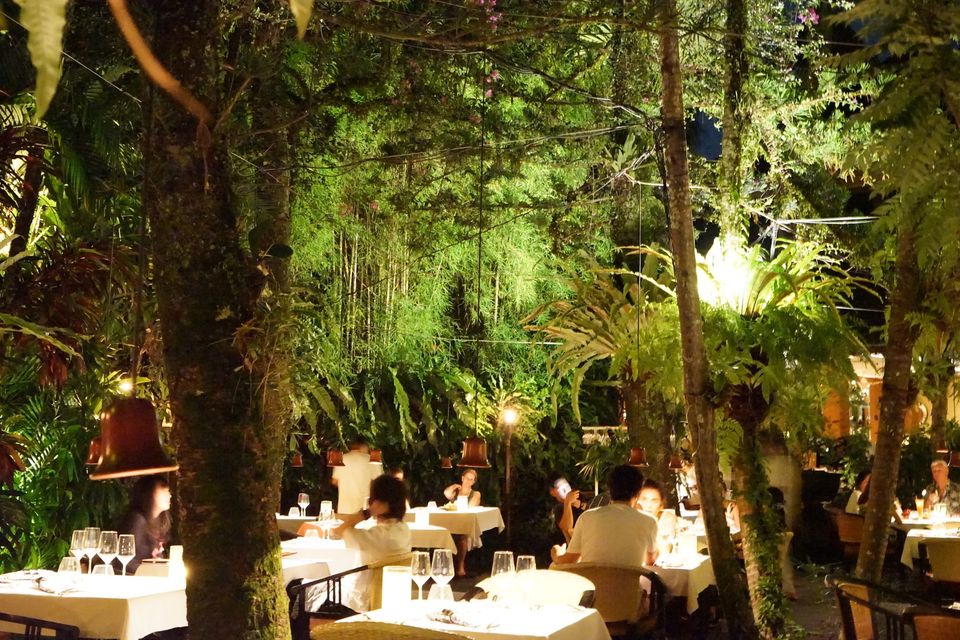 Open seven days a week from 1 pm to 9 pm, Mozaic Restaurant in Bali, Indonesia is less a restaurant than a luxurious tropical oasis for casual dining. The menu features lobster, ceviche, and duck from Chef Chris Balance.
6. Dasheene,
Saint Lucia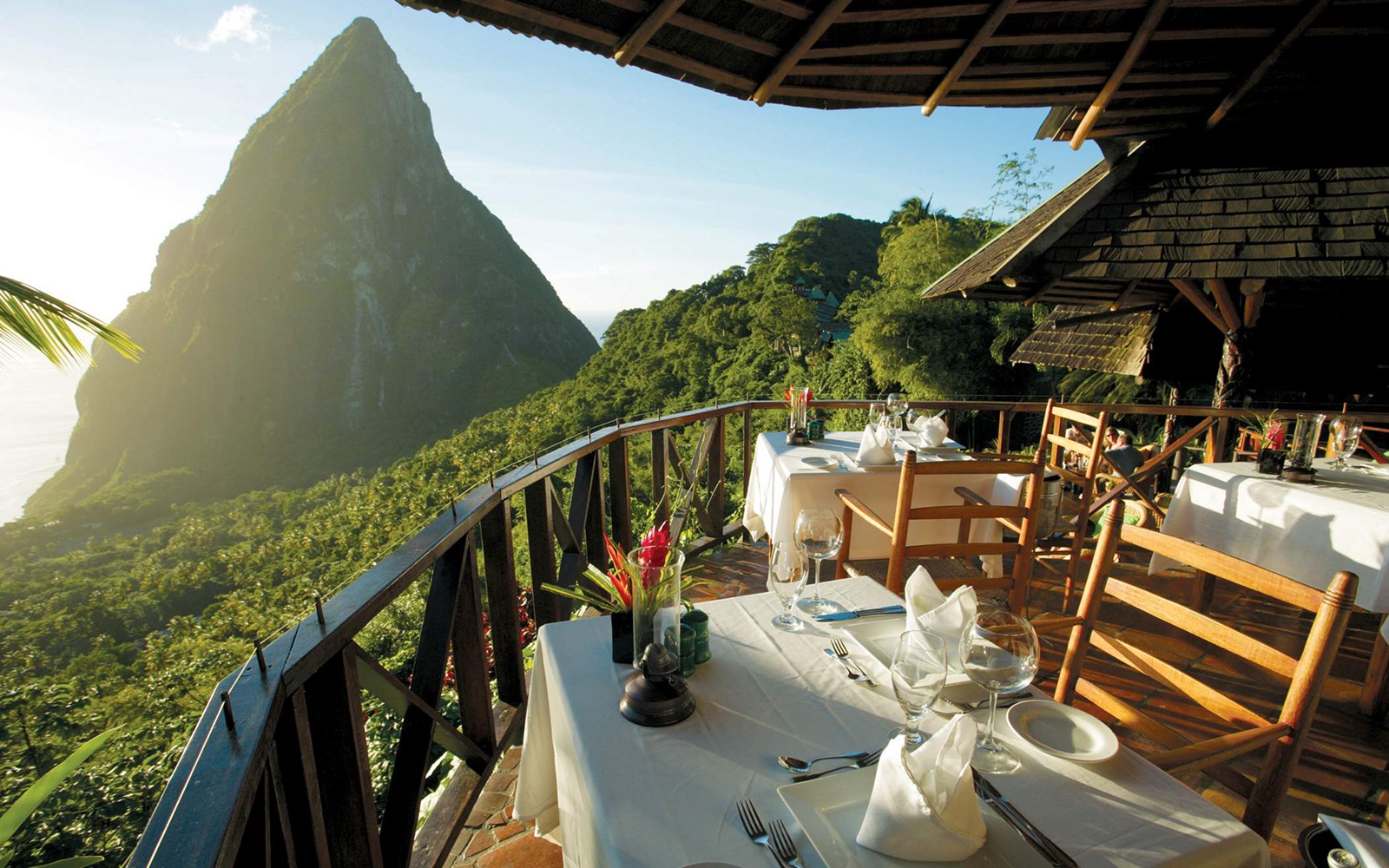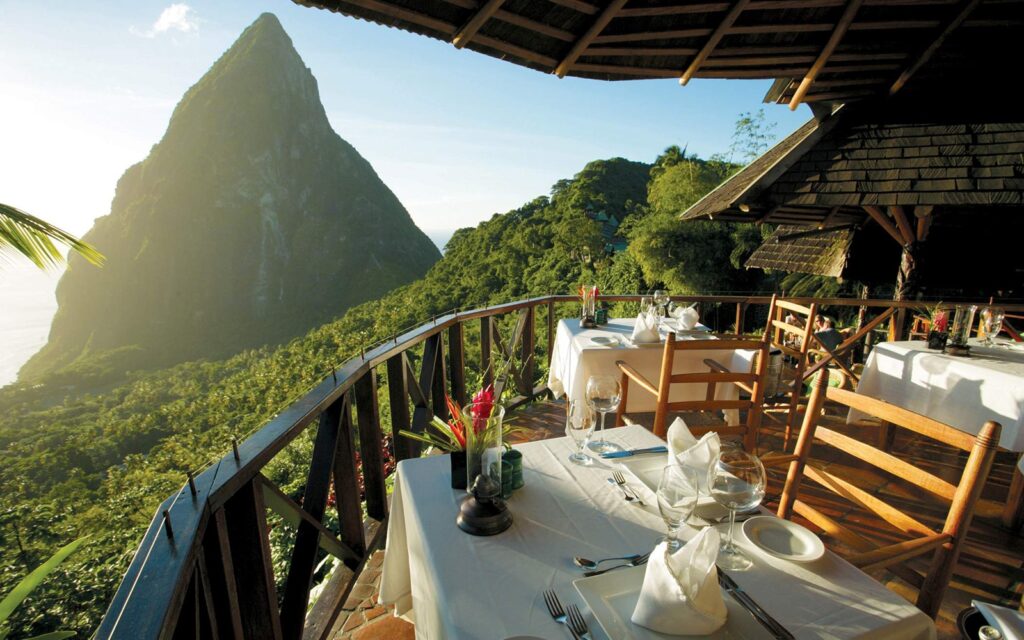 At this West Indian restaurant, all produce is delivered fresh from island farms and local plantations. Taste fried shells and Cajun-Creole vegetables set against the backdrop of the Caribbean Sea.
7. Tosca di Angelo,
Hong Kong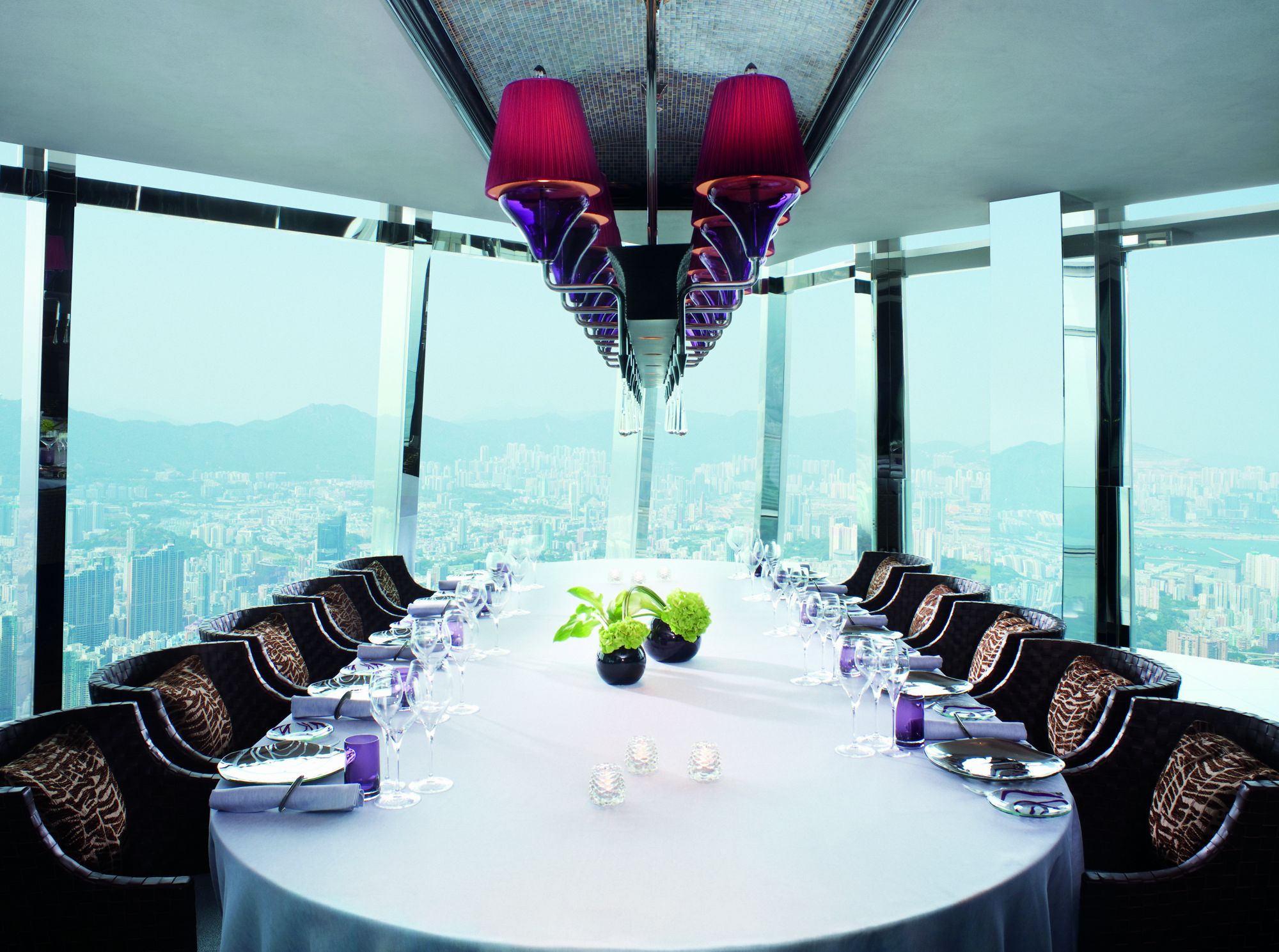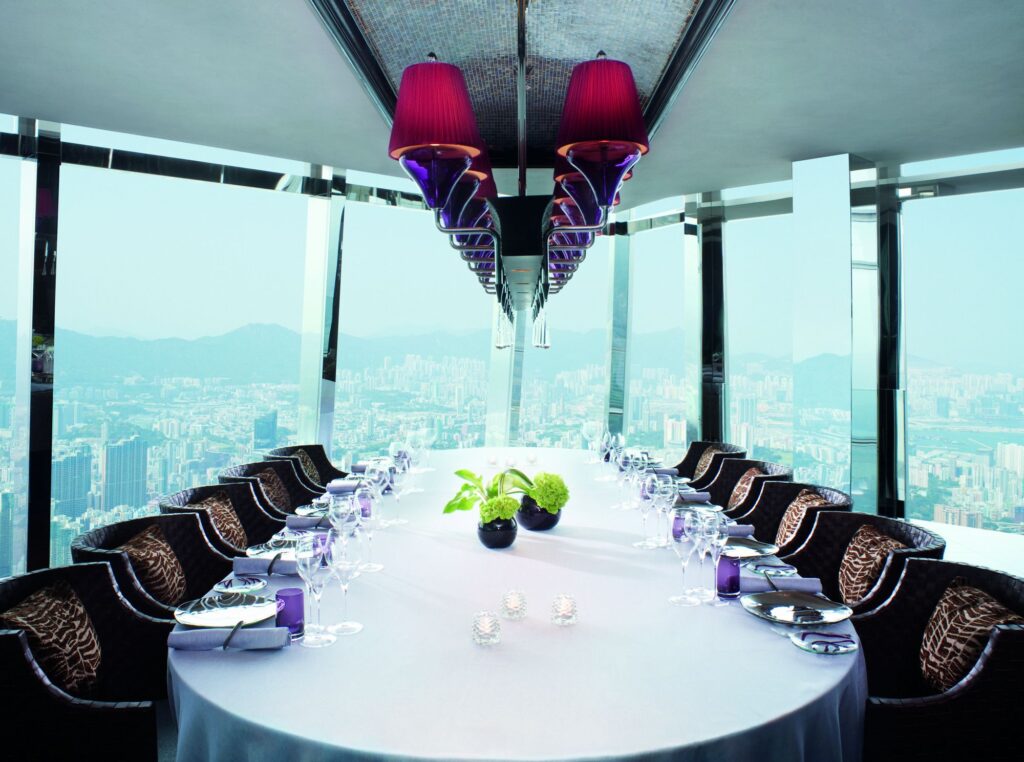 Come to this restaurant located at The Ritz-Carlton, Hong Kong for a Michelin-starred meal and linger for stunning views of Kowloon City. Spectacular ceilings, impressive chandeliers, and panoramic views complement Chef Angelo Agliano's Mediterranean cuisine.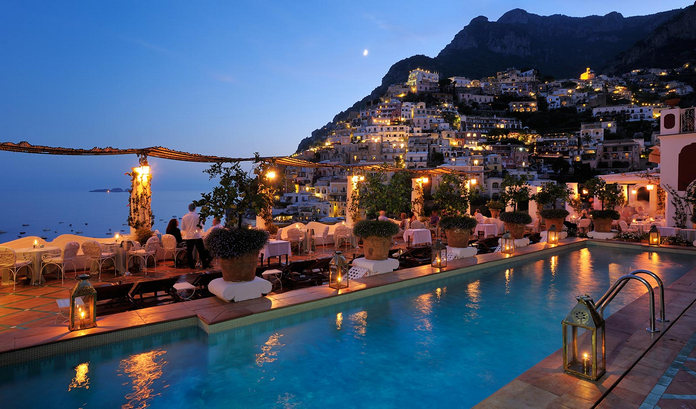 The La Sponda dining room at Le Sirenuse in Positano features native plants and floor-to-ceiling views of the legendary coastline. Taste local classics – from pasta al Pomodoro to fish caught – overlooking the Tyrrhenian Sea. "Positano goes deep into the soul," wrote John Steinbeck in 1953.
---
25 Best cities in the USA for families
---
"It's a dream destination that isn't entirely realistic when you're there, but temptingly realistic the moment you leave."
9. Clos Maggiore,
England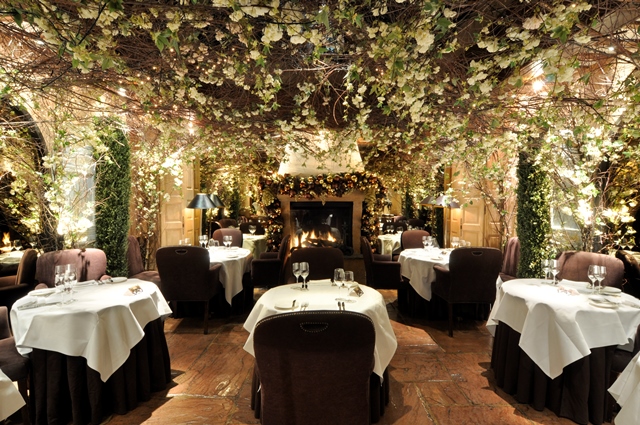 Clos Maggiore is a London restaurant for all seasons, with a conservatory, cherry blossoms, and a skylight perfect for dining during the warmer months, while crackling fireplaces invite guests to a buffet in winter. The menu features French cuisine and the restaurant itself is inspired by old Provencal and Tuscan inns.
10. Giraffe Manor,
Kenya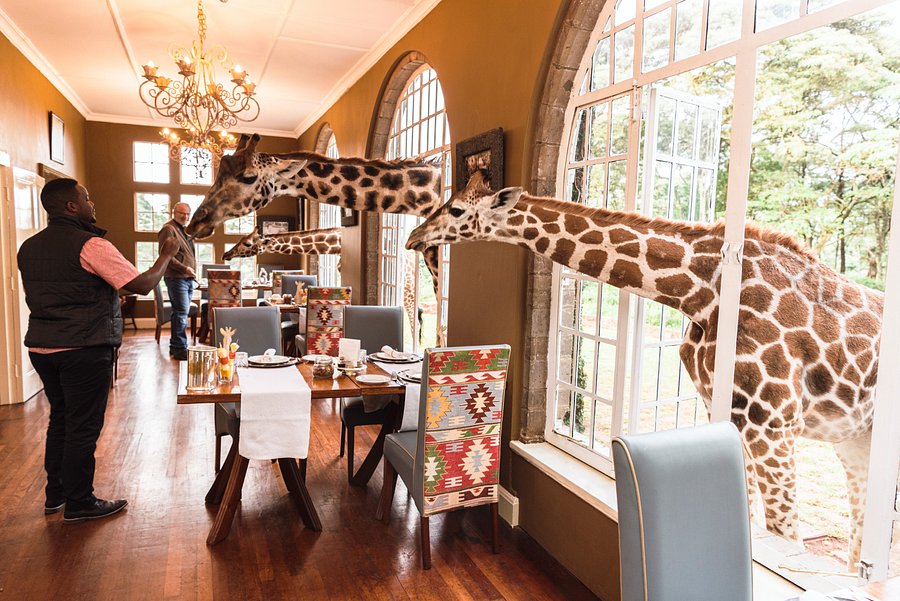 The food here is undoubtedly delicious, made with local produce, but the fact that the long-necked guest can peek in at any time makes this restaurant one of the most unusual in the world.
---
 Most Beautiful Lakeside Hotels in The World in 2022
---