Most Expensive Horses in the World: Equestrian sport is one of the most competitive and profitable sports. Horseback riding, rodeo, show jumping, and dressage can generate a lot of income. Top 10 Most Expensive Horses
Horses truly take their place among the cutest pets. In addition to sporting events, the breeding of stud stallions also has a potentially high profit.
Despite the constant debate about the role of animals in sports and the numerous accusations of abuse and violence against them, equestrian sports and horse breeding remain highly cultured for most. The involvement of billionaires and royalty certainly leaves its mark, making this business vital.
In fact, anyone who learns the astronomical value of the horses sold will decide that this is the most wasteful sport in the world. Some were successful and proved worthy of their price tags, but most fell short of expectations.
Top 10 Most Expensive Horses
10. Plavius Horse:
$ 9.2 MILLION
The stallion Plavia was bought in 2006 by Godolphin Racing, a company owned by the Vice President of the United Arab Emirates. He never lived up to his price. The career record of the nine-year-old gelding includes 18 starts with 2 wins, 3 prizes, and 2 shows. He earned $ 41,572 in total. He finished 13th last time.
9. Jalil:
$ 9.7 MILLION

Jalil was born in 2004 and sold to Godolphin in 2006. This investment, (it would be more correct to call it another failure), turned out to be slightly more successful than Plavius, bought in the same year.
Two-year-old Jalil made his debut, coming in sixth. On the account of this horse, there are still several victories. Before retiring in 2008, he managed to win the Maktoum Challenge Stakes, earning $ 327,324 all-time.
8. Snafi Dancer:
$ 10.2 MILLION

Snafi Dancer was bought at auction by Aston Upthorpe Stud, a breeding stallion breeding company owned by the Emir of Dubai, for a fabulous sum of $ 10.2 million. offspring.
---
Most Intelligent Dog Breeds in the World: Top 10 Smartest Dog Breeds
---
Unfortunately, Snafi never raced; it was deemed too slow. Breeding problems became an even bigger blow, making it unsuitable for breeding.
7. Meydan City:
$ 11.7 MILLION

Another finding of the Prince of Dubai was Meydan City, bought in 2006 at an auction for a whopping $ 11.7 million. It's a shame, but Meydan City continued the list of failed projects, becoming another extremely expensive and useless purchase that dashed the hopes of horse racing fans.
To this day, Meydan City remains another mistake, failing to win a single race in its first seven races. In total, Meydan City has earned $ 1,360 during his career.
6. Seattle Dancer:
$ 13.1 MILLION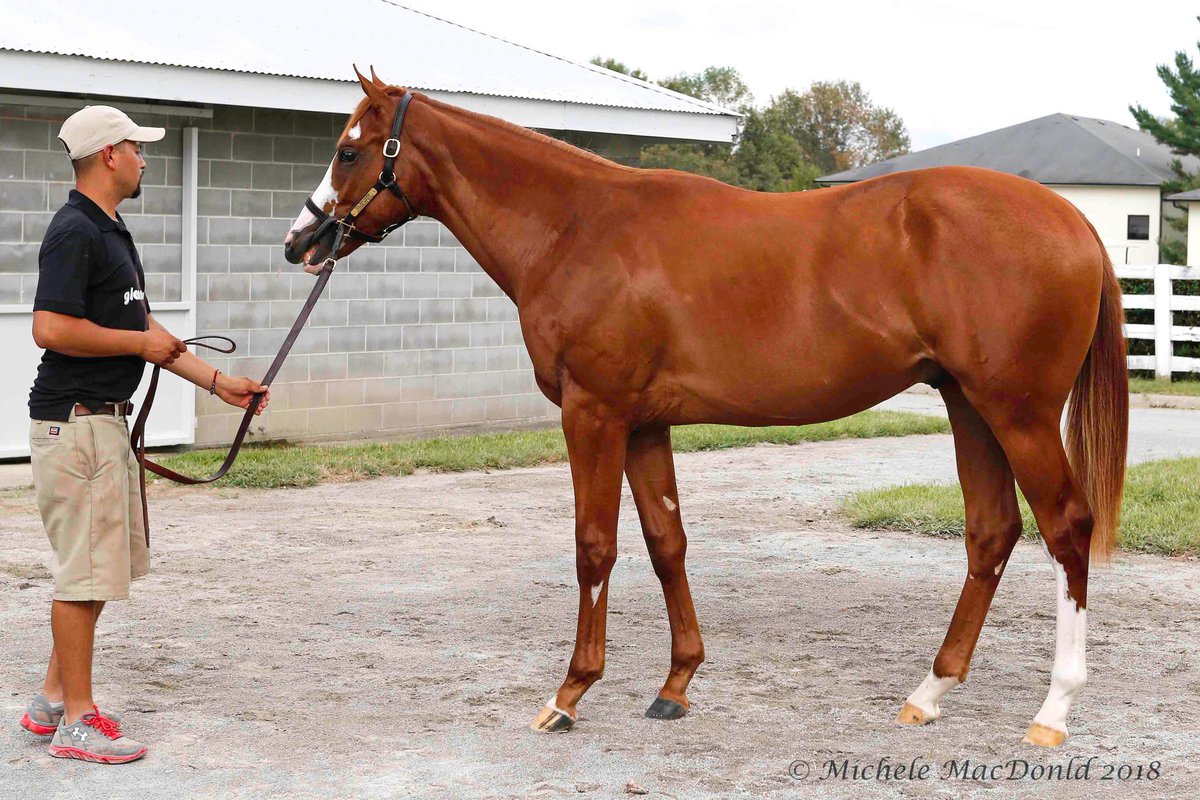 The late Seattle Dancer is an Irish stallion who at one time held the world championship as the most expensive one-year-old horse (a horse of 1-2 years old). As a descendant of the horse Nezhinsky, which won the 1971 Triple Crown in Great Britain, there were high hopes for the Seattle Dancer.
In fact, there were no great achievements in his career, but only two won competitions; in the role of a stud stallion, he made a much larger profit. After retiring in 1988, Seattle fathered 37 horses that have received various prizes. His total earnings were $ 181,808.
5. Deck De Halong:
$ 15M

The most expensive horse in show jumping, Palube de Halong, long considered the most talented in the world, largely thanks to its former rider Janica Spanger, was sold at the age of ten for an unprecedented $ 15 million to the Dutch Olympic medalist Jan Tops.
Tops coach the Qatari show jumping team, and De Halong, according to many, originally bought for his wife, Edwina Tops-Alexander, actually started racing for Qatar.
4. Green Monkey:
$ 16 MILLION

To date, it is this horse that holds the record as the most expensive thoroughbred foal. Green Monkey is another descendant of North Dancer. There were high hopes for such a pedigree, but he suffered a complete fiasco in the races, taking part in only three competitions. His best result was third place, although he had every chance of winning.
---
Why Do Dogs Attack Humans For No Reason
---
During his career, he earned a meager $ 10,440. After retiring from racing, the horse became a stud stallion in Florida. The crossing fee is $ 5000. This stallion continues to be one of the most expensive mishaps in horse racing history.
3. Totilas:
$ 21 MILLION
The most expensive traveling horse, Totilas, lives up to an impressive price tag. In the world of dressage, he is considered the best. The Dutch horse has set numerous records in the competition for the points scored; he previously held the points record at the world grand Prix in dressage and is the only one with over 90 points in the event.
At one time, Totilas and his rider Edward Gal were considered the "rock stars of the equestrian world. " After the horse was bought by co-owners for approximately $ 21 million in, the positive press that accompanies Totilas, unfortunately, began to decline.
She did not perform standard stunts, was injured, and, most worryingly, accusations of violence and animal cruelty were rained down on German owners and trainers.
2. Sharif Dancer:
$ 40 MILLION

This horse performed well, but not great, opening a 3-1-0 record in the first five races, which brought in $ 246,463. At the end of his career, he was bought by the Emir of Dubai for $ 40 million in 1983.
Sharif Dancer, born of North Dancer, was supposed to become a first-class breeding stallion. His career turned out to be extremely successful and profitable: the total income of the descendants of the winners, including the Dubai Millennium, exceeds $ 2 million.
1. Fusaichi Pegasus:
$ 70 MILLION

The most expensive horse Fusaichi Pegasus was a huge horse. He won the Kentucky Derby in 2000 and at the end of his career had nine starts, six wins, and two losses.
Much more impressive are the total winnings of $ 1,994,400. Leaving the horse race behind, Fusaichi Pegasus has become the most sought-after breeding stallion since the days of Sharif Dancer.
It also became the most expensive when in 2000 Irish Coolmore Stud, the world's largest pedigree stallion breeding company, purchased it for $ 70 million. It was originally set at $ 150,000. Fusaichi Pegasus currently resides in Kentucky. The fee for crossing with him is $ 7000, which makes him the most expensive horse in the world.