Most Expensive Mercedes-Benz Cars: While for a large proportion of people, a car is just a way to get from one point to another (and maybe get out of town on the weekend), some drivers see something more in their cars: a reflection of character, practically a part of themselves. Most Expensive Mercedes-Benz Cars.
For these car owners, there is nothing more expensive than their four-wheeled friend. Such love for a car sometimes borders on insanity, but what to do if in the modern world the winner is the one who gave up his ghost surrounded by the most expensive and beautiful things?
And although economy-class cars are becoming better and more attractive for the average buyer, Cars from elite brands are not just a vehicle, but luxury items, an indicator of high social status.
Yes, Lamborghini or Ferrari can develop decent speed, but sports cars still lack comfort and style. Cadillac, Lincoln, Audi, Lexus are great brands (okay, the first two are not too much if you live in a cold climate), but …
12 Most Expensive Mercedes-Benz Cars
There is something about cars from Mercedes-Benz that other cars lack. Mercedes-Benz is a combination of luxury with comfort and, last but not least, a long-lived engine. It is not surprising that the wealthy around the world are willing to pay huge sums to own the most outstanding models of this brand. This review is devoted to such rare cars.
12. SLR MCLAREN MANSORY RENOVATIO – $ 1.5 MILLION
Looking at the gorgeous beauty, you might think that she was stuffed with growth hormones and all known types of doping for months. Introduced to the public in 2008, the car is capable of speeds up to 340 km / h. Although it does not break speed records, it is difficult to argue with the fact that the result of combining the Mercedes-McLaren SLR with modifications from Masonry turned out to be pleasing to the eye.
Other versions of the SLR, from the 722 to the Roadster, are pretty good too, and the Sterling Moss is capable of squeezing out a lot of speed, but they are not equal to this model in terms of price or design.
11. 2010 SLR MCLAREN V10 QUAD TURBO BRABUS "WHITE GOLD" – $ 2 MILLION.

There are many contradictory and even ridiculous rumors about this handsome man. So, for example, a few years ago, some publications tried to pass off the coating of a car for a gold alloy.
The finish is probably chrome vinyl or something. However, the cost of the model reaches $ 2 million. 8.4-liter V-10 engine, 1600 horsepower – and an impressive result in the form of a top speed of 350 km / h.
10. C112 CONCEPT, VISION SLR CONCEPT, AND AMG VISION GT CONCEPT – $ 3 MILLION

Different sources may indicate different prices for the three cars sharing the tenth place.
The C112 Concept is a masterpiece from Mercedes-Benz that saw the light of day in the early 90s. It's hard not to notice the visual resemblance to the McLaren F1 supercar released a year later. This model never entered mass production, despite the presence of demand. The 12-cylinder engine with a volume of 6 liters is capable of squeezing out 400 horsepower, which allows this car to reach speeds of up to 306 km / h.
The Vision SLR Concept served as the basis for the creation of the entire SLR line. First unveiled at the Detroit Auto Show in 1999, this car was nicknamed the " Silver Arrow of the Future ." The maximum speed reaches 322 km / h, and it can accelerate to 100 km / h in 4 seconds.
When creating the AMG Vision GT Concept, the company tried to take into account all the experiences of both modern and past models. The design of the car, combining fu tourism with the familiar lines of 1960s models, has allowed it to become a real diamond in the world of automobiles.
In addition to its looks, it boasts a top speed of 350 km / h and the ability to accelerate to 100 km / h in 2.8 seconds. It is surprising that the name of the model is missing the word " cheetah ".
9. 1929 SSK ROADSTER – $ 3.3 MILLION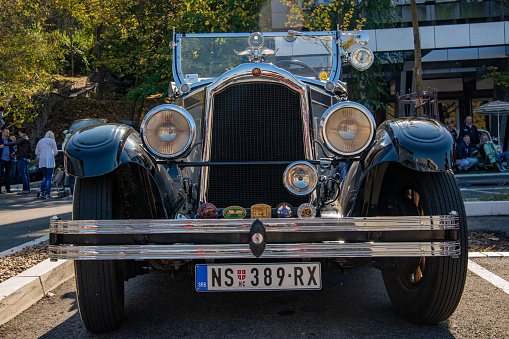 The sports two-seater car was produced by Mercedes-Benz from the late 1920s to the early 1930s. It was one of the most successful racing cars in its day, but it won't be easy to find today.
The one you see in the photo was auctioned off in Paris in 2004 for $ 3.3 million. Over 200 horsepower, a six-liter engine, and, of course, an impressive racing history – the 1929 Roadster rightfully enjoys the reputation of one of the best cars 20th century.
8. 2002 CLK GTR AMG ROADSTER – $ 3.5 MILLION

In the eyes of ordinary Mercedes fans, any name that includes the letters AMG refers to the Mercedes-Benz AMG line: high performance, brutal power, and stylish design.
Both racing and regular CLK GTR cars are made in approximately the same design and have similar technical characteristics, but hide in themselves many cunning and subtle differences. The original version of the model was estimated at about $ 1.5 million, but the improved AMG model released in 2002 is priced at $ 3.5 million.
7. 1935,500K – $ 3.7 MILLION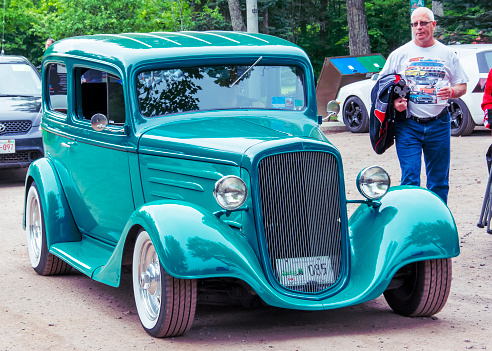 Created in 1934-1936, the model was a recognized example of quality and was considered one of the most luxurious and comfortable cars of its time. The circulation of the model did not exceed several hundred units. This explains such a high price for this model. In 2011, in Monterey, California, one of these cars was sold for $ 3.7 million.
6. 1955 300SL – $ 4.6 MILLION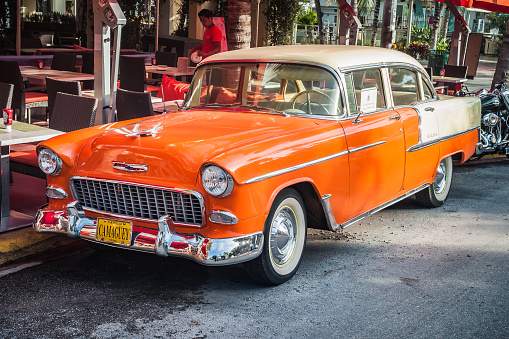 Like a number of other models on this list, the 300SL was originally a race car. The production of the original model fell from 1952-to 1953, while the main model was produced from 1953 to 1962. It is not surprising that there are only a few thousand of them all over the world, and only a few of this number have survived to this day.
5. 1929 38/250 SSK – $ 7.4 MILLION
The car was sold in 2004 by the British auction house Bonhams. It was an engineering phenomenon and one of the best racing cars of its time, which explains its phenomenal rarity. And given how few of these machines are left in the world, it's hard to be surprised at the high price tag.
4. 1928 680 S TORPEDO ROADSTER – $ 8.25 MILLION

This cute car was developed by Mercedes-Benz in collaboration with the French bodybuilder, Saoutchik, and was released in 1928. However, only 12 cars were equipped with bodies from " Saoutchik ", which makes them a huge rarity. In 2013, such a machine left a Canadian auction for $ 8.25 million.
3. 2011 SLR MACLAREN RED GOLD DREAM – $ 10 MILLION
Think only rappers spend money on meaningless gold trinkets? If so, meet Uli Anliker, a Swiss entrepreneur. This guy bought an already expensive 2011 SLR in order to paint it gold. Uli covered the headlights and tires with paint containing gold dust, and all internal knobs or switches were cast in gold or inlaid with jewelry.
---
The Richest People in The World 2022: 900 Richest Person in The World
---
The result of the work of thirty-five workers turned out to be as beautiful as it is ridiculous. However, one cannot ignore the improvement of the engine, as a result of which the car became capable of speeds up to 338 km / h. It is not known whether Anliker managed to sell the car, but in 2011 he asked for 10 million Swiss francs (which is approximately equivalent to $ 10 million).
2. 1936 AND 1937 540 K SPEZIAL – $ 12 MILLION AND $ 10 MILLION, RESPECTIVELY
This model can often be found as a lot in an auction. There are several reasons for this:
impressive engineering solutions,
classic stylish design,
wild popularity in the years of release,
the comfort of the cabin (the latter, however, matters only for those who do not collect, but buy cars in order to drive them).
Produced from 1936 to 1944, the 540K is similar to the 500K and in many other ways, except that it has a more powerful engine and a more spacious interior. In addition to the standard version, this model was also produced as a limousine, a four-seater car, and a two-seater convertible. The highest auction price for 540K was paid in 2011 and 2012 in California.
1. 1954 W196 – $ 29.6 MILLION
The W196 rightfully enjoys the reputation of being one of the fastest racing cars of its era. He competed in Formula 1 races in 1954 and 1955 and won nine of the twelve races along with two world championships. The engine was based on the technology of the Messerschmitt 109 military aircraft from the Second World War.
In 2013, one of the cars was auctioned off Britain's Bonhams for nearly $ 30 million, the second-highest amount ever paid for a car at an auction. 12 Most Expensive Mercedes-Benz Cars.