Peanuts benefits for health: Peanuts are very healthy, yes, a real superfood.
The small power packs are a great source of protein and provide valuable vital substances. 
In addition, the delicious fat bombs lower your cholesterol level and help you lose weight. 
Where Do Peanuts Grow?
Like all legumes, the peanut grows underground. After the flowers have been fertilized, the stems sink into the ground and develop their pips in the hard pods. However, the peanut needs 130 frost-free days for this. So it cannot be planted here. 
It prefers tropical and subtropical climates. The home of the peanut is in the Andes. But now the USA, Argentina, Brazil, Egypt, and Senegal are also typical growing areas.
Ingredients Of Peanuts: Protein And Many Healthy Fats
Peanuts are high in vegetable protein, high in unsaturated fatty acids, and other important nutrients. At around 25 g protein per 100 g, they are richer in protein than many other nuts and seeds. They are a good source of protein, especially for vegetarians and vegans, or active people.
There's So Much More To Peanuts!
Even if the peanut consists of around 50% fat, saturated fatty acids play a rather subordinate role here. The proportions of monounsaturated and polyunsaturated fatty acids are very high, which is why peanuts have a positive effect on cholesterol levels.
The carbohydrate content in the peanut is relatively low, but it scores with a high proportion of fiber, which makes you full for a long time and has a positive effect on the intestinal flora.
Peanuts Benefits For Health
There are also many important minerals and vitamins in peanuts! Here are the essentials summarized:
Magnesium




There is more than 200 mg of magnesium in 100 g of peanuts. It contributes to the normal function of nerves and muscles and is said to protect against heart disease.

Potassium




Potassium helps maintain blood pressure.

Niacin




Niacin, also known as vitamin B3, is involved in many metabolic processes in the body. It helps with cell division, the build-up, and the breakdown of carbohydrates, proteins, and fatty acids. It is therefore responsible for the renewal of skin, nerves, and DNA.

Vitamin E


Vitamin E is one of the antioxidants and protects the cells from free radicals.

Vitamin B1


Vitamin B1 is important for muscles and the nervous system.

Folic

 acid Folic
the acid helps the immune system to function properly and is particularly important during pregnancy.
Peanuts: nutrition facts, calories, and carbohydrates
Nutritional values ​​of peanuts per 100 g:
Calories (kcal):  

631

Protein:  

25.2 g

Fat:  

51.7 g

of which saturated fatty acids:  

7.5 g

of which monounsaturated fatty acids:  

32 g

of which polyunsaturated fatty acids:  

9.5 g

Carbohydrates:  

12.9 g

Dietary fiber:  

6.8 g

Magnesium:  

216 mg

Folic acid:  

57 

µg

Potassium:  

757 mg

Niacin:  

17.5 mg

Vitamin E:  

6.4 mg

Vitamin B1:  

0.16 mg
The Dark Side of Peanuts
Compared to other foods, peanuts in particular have a very high allergic potential. The reason for this is that they contain a large number of proteins that can be highly allergenic in humans. In order to protect affected persons from consumption, the notice "May contain traces of peanuts" is often to be read on packaging.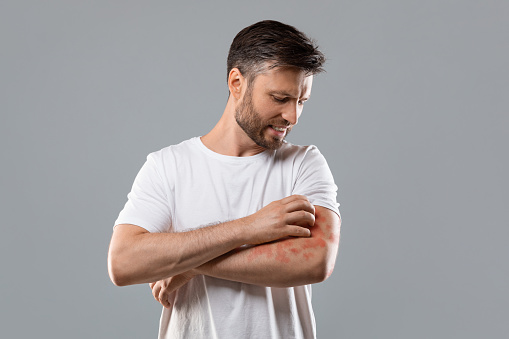 Like many other nuts, peanuts are susceptible to the mold toxin aflatoxin due to the warm and humid growing climate and the high-fat content. Aflatoxins are natural metabolites of mold and can be carcinogenic. Therefore, discolored or shriveled peanuts should be sorted out when shopping.
It is true that peanuts require less water for cultivation than nuts that grow on trees. Nevertheless, the transport from the tropical and subtropical areas causes high CO2 emissions. Therefore, when buying, you should at least pay attention to organic quality or the fair trade seal.
What is the best way to consume peanuts?
Despite their many good properties, peanuts should only be consumed in moderation, as they are mostly made up of fat. The DGE recommends not consuming more than a serving size of 25 g per day.
In addition, they should be eaten unprocessed as far as possible, as salt and oil are often added during further processing (even if it is just roasting, for example). Most of the peanuts that we sell have already been heated in the country of manufacture in order to give them a longer shelf life.
The various products made from peanuts
Peanuts are often sold roasted and salted or used in sweets. When buying peanut butter, which is popular in Asian cuisine, you should make sure that no sugar has been added.
They are also used to extract peanut oil for the production of edible oil and margarine. Peanut oil contains many monounsaturated fatty acids and is one of the few cold-pressed oils that are also suitable for frying.
FQA About Peanuts
Are Peanuts Healthy?
Peanuts contain a lot of valuable vegetable protein, minerals and vitamins. Since the high-fat content is mainly due to unsaturated fatty acids, peanuts can be considered healthy. Even so, peanuts should only be eaten in moderation as they are mostly made up of fat.
How Many Peanuts Per Day Are Healthy?
The German Nutrition Society recommends a portion size of 25 g nuts per day. This size specification should find its place in a varied and healthy diet.