And indeed wealth comes precisely to those who live in harmony with the Universe. There are apparently exceptions to this rule, however – more often than not we simply do not see the whole picture and what seems illogical and unfair to us is simply beyond our understanding.
So, let's try to find out the secrets of the wealth of the famous billionaire and consider the famous 12 rules of John Rockefeller, well, in fact, who else?
John D. Rockefeller 12 – Rules
John Rockefeller – at the moment, he can still be considered the richest man in the world. He went from a simple accountant to the richest man on the planet. Today his fortune would be estimated at about $ 200 billion.
On his path to success, John Rockefeller followed several rules that made him successful. At the very least, to repeat someone's success, you should pay attention to how this success is achieved. And this is exactly what we will try to do with the example of Rockefeller's 12 rules of wealth.
Rule One

– Work For Yourself

John Rockefeller's first rule is: " Work less for someone. The more you do not work for yourself, the worse you live . It is not for nothing that the Slavs always said that "to work" came from the word "slave".

Indeed, if you think about it, as long as a person leases himself, he is unlikely to be successful in the financial sector. Because, as a rule, a person rarely receives a decent wage for his work. Putting all his best for eight hours a day, a person does not receive even half of the real value of his labor.
Rule Two

– Save Money

John Rockefeller's second rule is: "Save money. And you need to do to buy products cheaper or in bulk.

Perhaps this is the foundation of a successful business. After all, the profit is made precisely on the difference, the greater the difference between the funds that we have invested and those that we received as a profit, the more successful our business is.

Well, the second part of this rule will probably be relevant in everyday life. How often does it happen to you that going to the store for bread, you come back with a full package of purchases, half of which you do not need at all? Discipline is what John D. Rockefeller calls for in his rules of wealth.
Rule Three

– You Have To Do Business

The third rule of John Rockefeller says: "If you have little money, you have to do business. If you don't have any money in your pocket, you need to do business urgently. "

This rule has something in common with the first, if a person does not have money, then earning through hired labor is unlikely to solve the problem, for the above reason, it is unlikely that it will be possible to find someone who will adequately pay for a person's labor.

Therefore, the only way to accumulate capital is to open your own business. True, it is not yet entirely clear where to get the start-up capital, if "there is no money at all", but in reality, when you have a great desire, you can always find an investor or come up with something original and promising, then maybe investors will find you and yourself. Remember the main thing is never to give up.
Rule Four

– The Path To Immense Wealth – Through Passive Income

The fourth rule of John Rockefeller says: "The path to great wealth is only through passive income. So make a source of passive income and enjoy your life.

This is the secret to making billionaires rich. More precisely, one of the main secrets. Until a person's source of income is stable and constant, there is no need to talk about wealth or a generally quiet life. And only if a permanent passive income is organized, then it gain confidence in the future. But organizing passive income takes a lot of work.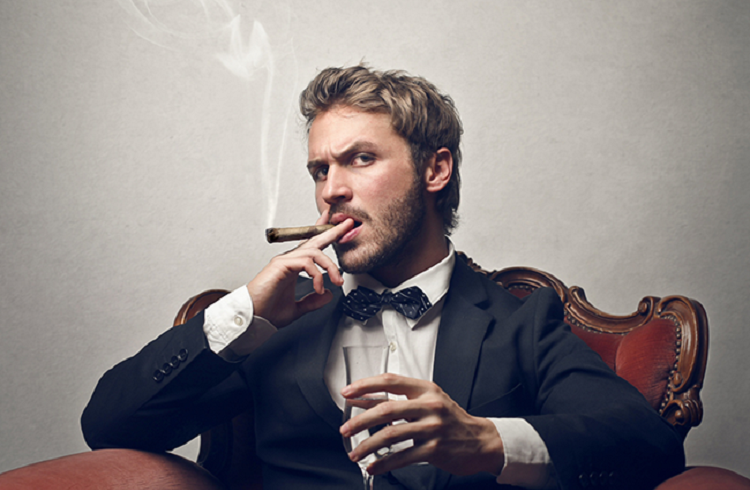 Rule Five

– Fifty Thousand Dollars is The Minimum

The fifth rule of John Rockefeller says: "Think about how to earn at least 50 thousand dollars a month. You can do more, you can't less ".

The figure, of course, is conditional, but the principle itself is more important here. It is important to set tasks for yourself, then there will be motivation to constantly develop. And most importantly, the tasks must change. Can you imagine a ship that never changes its course? Such a ship will bend around the earth forever until its supplies run out.

Therefore, you should not get attached to a specific figure in this rule, the principle of constantly setting goals for yourself and striving to achieve them is important here. This is the path to success.

Don't Miss: How to deal with depression?
Rule Six

– Communication With People

The sixth rule of John Rockefeller says: "Money comes to you through communication with other people. Communicate. Uncommunicative people rarely get rich. "

Why is this clause included in Rockefeller's 12 famous wealth rules? Here, in principle, everything is also obvious. Communication with people is an exchange of knowledge, and experience, it is mutually beneficial cooperation.

That parable immediately comes to mind about how you can break a straw, but it is impossible to break a broom. It's the same here – a team can work faster and more efficiently.
Rule Seven

– Communicate With Winners and Optimists

The seventh rule of John Rockefeller says: "Poor environment almost always pulls you into poverty. You should always need to communicate with winners and successful people"

Tell me who your friend is and I will tell you who you are. With whom you will lead from that and type up – we hear these sayings since childhood, but for some reason, we often choose the wrong friends and the wrong environment.

We should surround ourselves with those people with whom we are on the way, and most importantly, these people should be capable of developing and inspiring us for this development.

As it is very rightly noted, communication with whiners and chronic losers will make us the same, because consciously or not, people adopt the habits and worldview of those with whom they communicate.
Rule Eight

– Away With Excuses

The Eighth Rule of John Rockefeller states: "Poverty arises when you shirk responsibility. Don't make excuses for yourself why you can't go to your goal right now. "

Taking responsibility for yourself and your life is a sign of being a successful person. This rule is one of the secrets of the wealth of the successful billionaire Rockefeller.

Anyone who constantly blames others or circumstances for their problems will forever remain a whiner who has not achieved anything in life. And the habit of constantly procrastinating has buried more than one dream.

In psychology, this is called "procrastination" – a person is not ready to face changes and difficulties and therefore, realizing the importance of what has been planned, postpones the implementation of his plans for tomorrow. And that tomorrow never comes.
Rule Nine

– Take An Example From The Greats

The ninth rule of John Rockefeller says: "Study the biographies and thoughts of the richest people in the world."

To be successful in anything, you need to study the path of someone who has achieved success in this area. When a child wants to learn how to fight, he goes to the boxing section and takes an example from a coach who has achieved success.

And this rule works in any area – sometimes you just need to follow the example of successful ones in order to achieve success on your own.
Rule Ten

– Learning To Dream

The tenth rule of John Rockefeller says: " Dreams are the main thing in your life. A person dies when he stops dreaming. "

It is important to understand that dreams should motivate people to take action, and not just be pipe dreams into which a person runs away from real life.

You can often see a situation when in real life a person does not have any success, but he does not care, he lives in some kind of his own little world, where everything is fine with him. So dreams are not about that. Dreams are what inspire development and fight against obstacles.
Rule Eleven

– Help People

The eleventh rule of John Rockefeller says: "Help people! Give ten percent of your profits to charity. "

The famous billionaire's wealth rule is very simple, but at the same time, it must be properly understood. The rich is the one in whom there is a lot of God.

Our world is subject to the law of causation. What we broadcast to the world is returned to us. And if we give, it is returned to us. It's unavoidable. And the more we give, the more we return.

But it is important to understand that you need to donate profitably. Giving money to alcoholics and sick children is not the best donation. Your money is your energy. And it needs to be invested in development, and not in getting an alcoholic drunk or prolonging the suffering of an already hopelessly sick child, instead of building a dozen schools for healthy children, as often happens.
Rule Twelve

– Enjoy The Result

John Rockefeller's Twelfth Rule says: "Build business systems and enjoy your money earned." Everything is also very simple here … Obviously, the wiser and more efficient the business system you can build, the richer you will become …

The problem of many seemingly successful businessmen is their greed, accumulating funds, and they sometimes forget about the goal. And the goal for them becomes, in fact, accumulation. And John Rockefeller warns against falling into this trap.
Conclusion
Well, for today, these are all the rules of the wealth of John Rockefeller, which he used when building his business and commanding his descendants. Maybe not all of them will be relevant to you, but surely everyone will be able to learn something useful, which we urge you to do and recommend, as well as familiarize yourself with other videos on our learning and self-development portal about how thinking of the rich and poor people and others like that.