Nowadays, it is difficult to get a job due to various factors such as the economic crisis, lack of jobs, an increase in the number of competitors, and many others. Competition in the labor market is growing, which means that the requirements for job seekers are also growing. education and diploma are relegated to the background.
HOW TO GET A JOB IMMEDIATELY
The main thing is the ability to impress the boss and colleagues. One way to get a job is through a successful interview.
WAYS TO GET A JOB
While there are many reasons that prevent you from getting a job, there are many viable ways to get one. Listed below are 10 ways that might very well help you get a job.
1. INTERNSHIPS
The encyclopedic knowledge of four years of study will not help when it comes to practice. There are situations where even a student with good academic performance and theoretical knowledge does not have the necessary skills to get the job done.
The internship is the link between theoretical knowledge and work. You have the opportunity to improve and put into practice everything that you have learned over the years of study.
The benefits of an internship are that you will learn a lot from it. With this training, companies no longer need to put in the effort of training a new employee. Another plus of the internship is that you are more likely to get a full-time job in the company where you studied.
2. HAVING A GOOD PORTFOLIO
A quality portfolio is the most important thing to take care of before you start looking for a job. Anyone who copies the structure of a resume from other resumes will never get a chance and will not be included in the candidate list.
Recruitment managers usually spend only 10-15 seconds studying resumes, as they usually have a huge influx of people who want to get a job. Having a good portfolio with the right presentation will grab the attention of recruiters and will undoubtedly increase your chances.
3. WORK ON PROJECTS
Completing projects is one of the best ways to acquire work related to your field of activity or interests. Book knowledge will not help to complete the project. A project can be prepared through a detailed study of the topic with which you are working.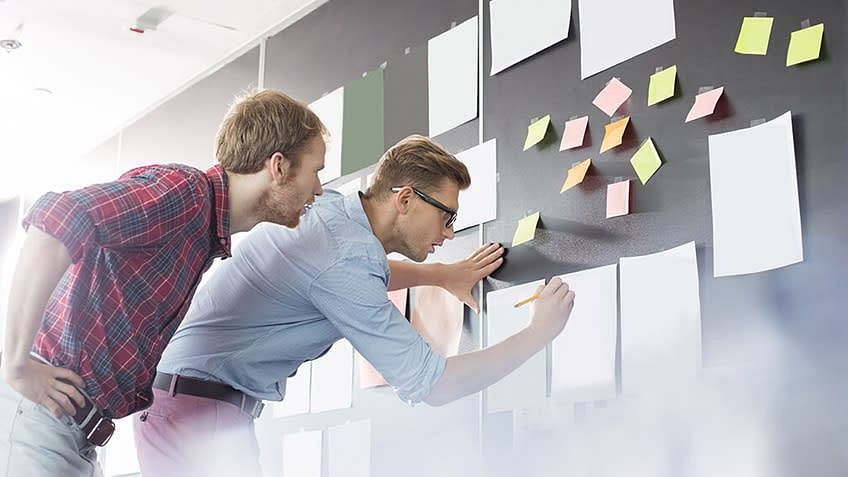 Thus, as you prepare a project, you will certainly improve your skills and present your presentation on various devices, which will help to attract the attention of employers. Completing the project will also provide an opportunity to get a job specializing in research.
4. EMPLOYMENT THROUGH THE UNIVERSITY
One of the easiest ways a student can find a job. In most cases, colleges have a relationship with companies and thus a large number of companies are recruiting college students regardless of skills. The disadvantage that can be faced in this case is the lack of job security.
5. RESERVED WORK
These are jobs that can be reserved for certain people. In other words, such work is nothing more than restricting jobs for various categories of people. For influential people, politicians, and especially valuable specialists, there are quotas. In addition, there may be jobs assigned to various people from communities, people with disabilities, etc.
There are also certain cases where jobs are passed down from one generation to the next. In some cases, the father's seat will be transferred to the son/daughter, regardless of qualifications.
6. INTERNET PORTALS FOR JOB SEARCH
Job search portals are one of the new trends that emerged immediately after the increase in the number of unemployed students, especially during the economic crisis. These sites help students apply for jobs with a company with their portfolio and resume, and companies select them based on various criteria and requirements.
Portals help organize online tests with different metric levels. As a result, it simplifies the job and interview process and helps to select only competent students who passed the test. Although the effort, both from students and from companies, is decreasing, the number of students receiving jobs through the websites is comparatively smaller compared to the total number of students who apply to them.
7. EMPLOYMENT OUTSIDE THE UNIVERSITY
Another good way for a student to get a job. These methods still exist in companies for promotional and advertising purposes. This type of employment attracts a huge number of students, which is beneficial for companies interested in promising employees. However, only a few applicants will be able to get to the next level.
8. EMPLOYMENT THROUGH LUCK
Luck doesn't seem to be a very important factor in getting a job these days. However, if you send your resume to dozens of companies at the same time, your chances of finding a job increase dramatically. A person with a very good professional dossier can go unnoticed and get lost in the sheer number of resumes being reviewed by a recruiter.
But a person with insufficient skills who has sent out his resume to many places may well be noticed somewhere and invited for an interview with further employment. Just try to maximize your chances and wait for the result.
9. INVITATION BY RECOMMENDATION
Sometimes colleagues or friends recommend a student to the company, and he is hired. Just find someone who can recommend you. The main disadvantage of this method is that few people will want to take responsibility for you unless you are a truly valuable specialist.
10. ACADEMIC PERFORMANCE DURING STUDENT LIFE
Amazing! But it's true. People continue to believe that only the grades and degrees they receive will help them choose great jobs.
Technology has paved the way for creative and innovative thinkers to get better jobs than those who simply believe in book knowledge. However, it is still not uncommon for an employer to be attracted by good grades in a diploma.