Let's dive into the world of esports and try to understand why teams from Europe are at the forefront of Counter-Strike.
If there were any questions about the superiority of Europe over North America in Counter-Strike: Global Offensive, then the recent tournament finally dispelled them. American players have been unable to keep up with their European rivals.
Why are European teams leading Counter-Strike?
The best teams in the world are filled with European players, so why can't American teams compete with LDLC, Fnatic, Team Dignitas, and Ninjas in Pajamas?
North American Counter-Strike teams lack stars
Popular esports columnist Duncan "Torin" Shields, in one of his videos, touched on one of the main factors preventing North American teams from competing for top honors. He pointed to the lack of a dominant force among top American professionals. Since esports teams are quite small, the influence of one player can be a decisive factor in winning or losing a championship.
In his video "Finding the North American Star Player," Thorin highlighted a number of American players who can make a big impact on their teams, noting Skadoodle, Shroud, and Swag among others. However, each of these players was not without flaws and ultimately failed to turn the tide of the game in favor of his team.
"Every great team in CS history, whether it's 1.6, Source or other versions, needs a star player to be a really good team," Thorin said. "It has a team that wins the world championships, which is in the top three or four in the world."
---
Top Highest goal scorers in football history
---
He further said, "The problem that I noticed in CS: GO and that persists to this day is that there are no star players in. There is no one to be equal to ".
This is in stark contrast to the European scene, where there are players who are of value, and players like Shox, kennyS, and Get_Right have been named stars by Thorin. Over the past years, the top North American CS: GO teams have lacked a player who stands above the rest, and this is certainly an important factor in taking them to the next level.
Less competition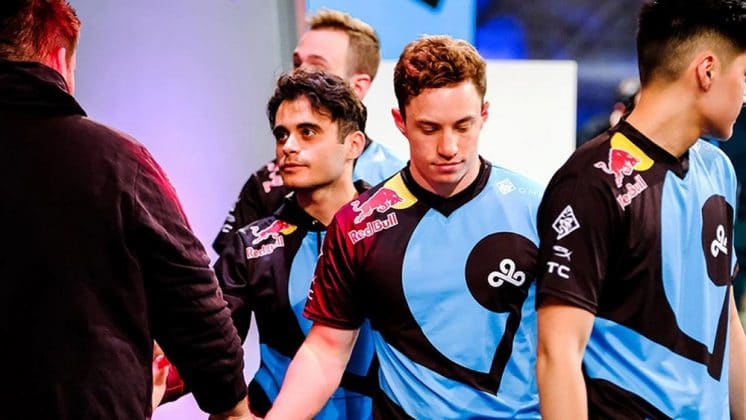 European Call of Duty teams recently complained about a problem similar to that plaguing top North American Counter-Strike: Global Offensive teams; There is a large class gap between top and high-level teams, which means that training is limited to a small group of elite players who cannot get the variety of training they could get if they lived and competed regularly among the European elite.
In an interview with Swedish website Aftonbladet, Cloud9 player Jordan Gilbert said: "It's just that in Europe the level of play is closer to world-class tournaments, there are more top teams and lower ping. We can play 5 to 10 fights a night practicing strategies compared to a home tournament where we can play two to four matches. So just being in Sweden and Europe affects the results of our matches. "
The quality of competition in North America was demonstrated when Duncan Shields posted his top 10 CS: GO teams ranking.
Quality of major tournaments
Europe is also leading in terms of the size and quality of tournaments. For North American teams that really want to compete with the best, there is no substitute for traveling around the world to play against the strongest European teams. However, the financial costs are significant, and as a result, Americans spend money on expensive flights or miss competitions.
In an interview with OnGamers, Cloud9's Hiko complained about his team's limited capabilities compared to European talent. "It would be nice if there were enough tournaments for us both domestically and abroad, but unfortunately most tournaments that are considered decent enough to participate are 90% European."