Working in Japan is one of the main objectives of many people who see this Asian country as a place where they can prosper both professionally and economically. Japan is the land of the rising sun. This country is located in East Asia, bathed by the Pacific Ocean and the Sea of ​​Japan.
Its temples, its culture, its gastronomy… are exquisite and adored by many. Asia opens up endless possibilities and experiences with which we can not only get to know another type of culture but also be able to improve academically or professionally.
Work in Japan
Japan is quite a unique population. In fact, most of the people who live in Japan were born and raised in Japan. What do we mean by this? That if you want to work in Japan you will have to adapt to them in absolutely everything.
Most foreigners living in Japan are located in Tokyo. It is a commercial city where business possibilities are endless. The economy of this country is mainly based on the manufacture of cars and electronic products.
The Tokyo metropolitan area and its surrounding prefectures are the most populous urban area and are characterized by their unbridled activity. It is positioned as one of the largest economic powers in the world, ranked 4th according to GDP.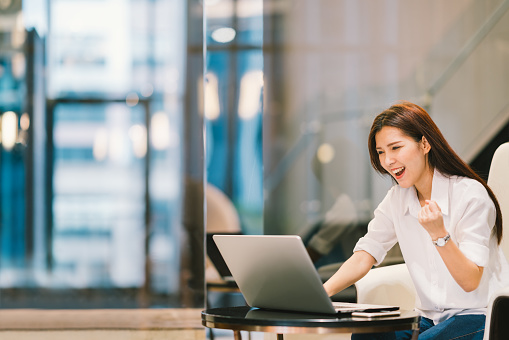 It is a versatile and innovative country. Where technology is a benchmark and is oriented to everything related to the world of engineering. This impetus for the technology product comes from the hand of scarcity of natural resources.
Some Technical Data About Japan
Language:  The official language of Japan is Japanese.
Currency:  Yen
Time zone:  UTC +9
Economy: 3rd world level
Activities:  Banking, Real estate, sales, telecommunications, transportation, trade, and tourism
Health: free assistance with "Health Card"
Religion:  Buddhism. Shintoism was the official religion until the 7th century, being the second majority at the moment, we also find followers of Confucius, Taoists, and Christians.
How Much is Charged in Japan?
If you want to work in Japan you should know that the average salary is €86,000 per year. The lowest-paid professionals have a salary of €43,000 per year.
In any case, minimum wages can vary a lot, but it is normal for them to be between €5 and €9 per hour.
Japan is not a cheap country. In fact, as in many other countries with an expensive standard of living, salary is closely linked to the cost of living. The prices are even higher than what you can find in one of the most expensive cities in the world, like London.
However, buying a new car or even the interest charged when requesting a mortgage is much better than what we can find in Spain-
What Work Visas Exist?
In Japan, there are no fewer than 27 visas. If you want to go to work in Japan you must know the existing types of visas.
The visas are differentiated between the different existing professions such as instructors, doctors, journalists, and even visas for highly qualified professionals. Visa which in turn depends on characteristics such as educational level, academic achievements, or professional indecency.
On the website of the Japanese embassy, you have information about the different visas.
How to Find a Job in Japan?
In our country, we are used to working 40 hours a week (in theory). Well, in Japan the average number of hours worked per week is 60. Why? It is not because they are exploited. Quite simply, this culture loves their work.
---
Work in the USA For Foreigners: The land of "Unlimited Possibilities"
---
When looking for a job in Japan it is important that you do it before going to this country. Nobody is going to give you a job in Japan if you don't have permission to do so, so you must go with a contract in hand.
There are different job boards in Japan, for example:
One of the main search engines within Japan is very similar to our Info jobs. It also has interesting information that can help you when looking for tips and information to live and work in Japan.
Another of the most powerful search engines in the country. In addition to vacancies, they offer different listings of available accommodation. You can find job offers for teaching languages, especially English.
A very intuitive job search engine in Japan where you can find jobs by location or type of sector.
Mainly aimed at people who are fluent in Japanese and English. In addition, this portal will allow you to insert your CV to be chosen by a large number of companies in Japan. (An advantage to making yourself known)
For job search in Japan. It is clarified from the beginning that preference is given to bilingual people, however, in the search filters the possibility of selecting the Japanese level option "none, low, basic…" is offered, so we recommend its use.
Requirements To Work in Japan
speak languages. To work in Japan we will need at least a medium/high level of English. Ideal if you know Japanese.
Be aware of Japanese customs and traditions. Japan is a very traditional country in this sense, which takes its customs very seriously. It would be convenient to be well informed about Japanese culture, especially that related to the world of work.
Obtain the relevant papers/visas in advance to legally enter and work in Japan.
What is it Like To Live in Japan?
To work in Japan and know how to adapt well, you will have to have an open mind. The cultural norms are strict and the Japanese do not care if you do not know them or if you come from outside: You must respect them.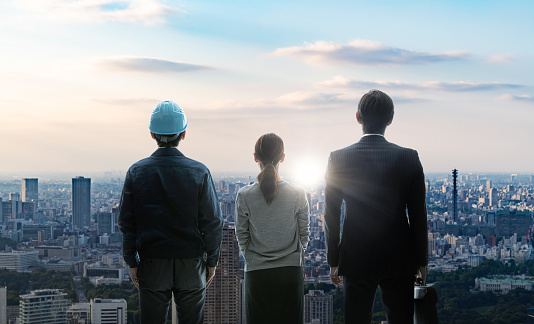 You have to have perfect manners and a cordial way of speaking.
---
Top 10 Types Of Work At Home 2022
---
It is important that if you are going to do an interview you have special attention to your body language. This type of language is highly studied by Japanese recruiters.
For example…
No quartz arms or avoiding the gaze. Try to be natural and not show symptoms of nerves. (It's not easy, but it can be done)
Working in Japan can be one of the best experiences of your life that, in addition, will offer you great job opportunities.
So if you are willing to radically change your customs and culture, you are a fan of Sushi and you know how to compare yourself anywhere… Japan can be your springboard to success.
Tips For Getting a Job in Japan
Look for jobs that are difficult for the Japanese to fill: In Japan, the Immigration Office is the one that has the last word in terms of granting work permits or denying them. In principle, they usually approve all work permits related to jobs that are difficult to cover with Japanese labor such as;  Spanish teacher, chef of typical international food, technology companies, etc.
One of the options when you go to another country or are looking for a job in it, is to visit the embassy of your country in Japan and vice versa to learn more about the news or common issues that can benefit you.
If you are in the country, you can also check the newspapers where a great job offer usually appears.
We hope it helps you and if you find what you are looking for leave a comment. Luck!