WPT Madrid Master 2022: The World Padel Tour continues its march and this time it will do so with the Madrid Master of 2022. Here you will know each of the details about it.
For this month of September, the Caja Mágica is going to be the place where this long-awaited tournament will take place. More than 300 players will be measured and will show the best of them. Without a doubt, this tournament will be a show for everyone who can witness, which will feature great figures from the world of paddle tennis.
WPT Madrid Master, 2022: dates and tournaments established
The Madrid Master 2022 will be taking place this month, specifically from September 19 to 25. Here we leave you a table in which you will not only be able to observe the date of the next tournament to be played but also the rest so that you do not miss anything about it. 
| | |
| --- | --- |
| EVENT TO DISPUTE | ESTABLISHED DATE |
| Acapulco-exhibition | From February 17 to 20 |
| Miami Open | From February 21 to 27 |
| Reus Open | From March 7 to 13 |
| Vigo Open | From March 21 to 27 |
| Alicante Open | April 4 to 10 |
| Stockholm Open | April 18 to 24 |
| Brussels Open | May 2 to 8 |
| Copenhagen Open | May 16 to 22 |
| Marbella Master | May 30 to June 5 |
| Austria Open | June 6 to 12 |
| French Open | June 13 to 19 |
| Valladolid Master | June 20 to 26 |
| Finland Exhibition | June 30 to July 3 |
| Valencia Open | July 4 to 10 |
| Malaga Open | July 18 to 24 |
| Knocke Exhibition | August 19 to 21 |
| Portuguese Open | August 29 to September 4 |
| Sardinia Open | September 5 to 11 |
| Madrid Master | September 19 to 25 |
| Amsterdam Open | September 26 to October 2 |
| Santander Open | October 3 to 9 |
| Middle East (Country TBC) Open | October 10 to 16 |
| Menorca Open | October 17 to 23 |
| Malmo Open | November 7 to 13 |
| Buenos Aires Master | November 14 to 20 |
| Mexico Open | November 21 to 27 |
| Barcelona Masters Final | December 15 to 18 |
Schedules Madrid Master 2022
As for the established schedules, they vary a lot, since it will depend on the site in which you enjoy the transmission. We invite you to enter the official website of the WPT Madrid Master, where you can see the local times of each tournament and thus know which one is in your country. Also through the online platforms that we will name later, you will be able to see the exact hours of each game.
Referees of the WPT Madrid Master 2022
Ramon Gomez | Vanessa Gonzalez | Juan Jose Moyano Vazquez | Susana Arroyo | Anthony Chavez | Jose Carlos Trillo | Ana I. Rodriguez | Jorge Ezquerra Lopez | Ismael Alvarez Diaz | Peter Romero | Francisco J Rodriguez Aparicio.
WPT Madrid Master 2022: Where to watch online
So that you can enjoy each of the WPT tournaments this year 2022, you will have a series of online platforms and sports channels. Here you will be able to enjoy your favorite games with excellent quality and you will stay informed so that you do not miss anything about it.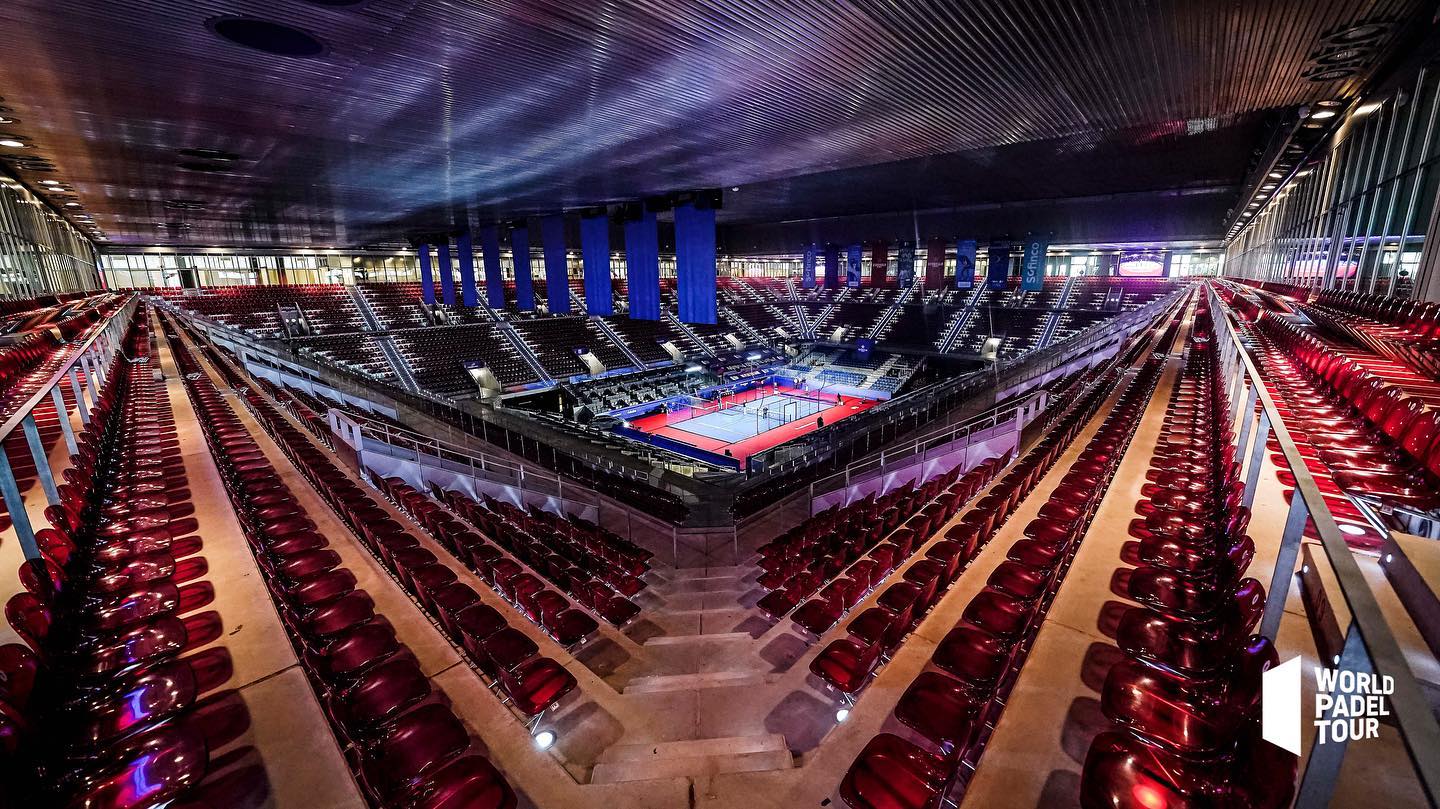 Movistar Plus
This is a television platform owned by Telefónica that is dedicated to the transmission of a large amount of content, including sports. Here you will be able to enjoy Master Madrid 2022 without any inconvenience, from the hand of great experts. 
Today, Movistar Plus + is the subscription platform with the most users in Spain. That is why, if you are in this country, this could be one of your best options. Here you will see a large number of channels, including sports, series, movies, and much more. 
DirecTV GO
It is another great platform that provides streaming services, owned by Vrio Corp. If you are in Latin American countries such as Argentina, Ecuador, Colombia, Brazil, Uruguay, Peru, and much of the Caribbean, then it is your best choice. Here, you will be able to enjoy its content and the WPT Master Madrid, through its applications, both for iOS and Android.
Sky Sports
It is among the group of television channels that offer sports broadcasting. Likewise, it will broadcast the WPT Master Madrid totally live. If you are in Mexico, Panama, Guatemala, Honduras, Nicaragua, Dominican Republic, Costa Rica, and others, here you will see the transmission without any problem.
Youtube
If what you want is to enjoy and be able to watch Master Madrid 2022 completely free of charge, then YouTube would be the ideal one. Here, through the official WPT channel, you will fully enjoy this and other tournaments live with excellent quality and good support.